THANK YOU!
THANK YOU!
Our most sincere THANK YOU to our school district community for their support!
The support of our staff, our parents and our community is unmatched.
The passing of our new facilities bond issue is a huge win for the students and families our district will serve for generations to come, the teachers and support staff who will be serving those students and families for generations to come and our community, as a whole.
We have so much for which to be thankful!
We are...
…Big Lex!
Purple Star Article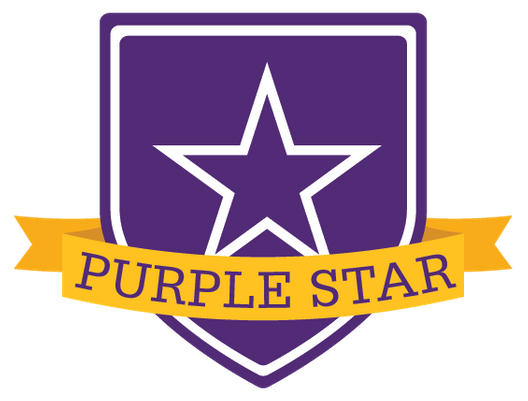 (Credit: Mark Caudill, Mansfield News Journal)
LEXINGTON - Lexington Local Schools is a patriotic unit.
Three of the district's schools — Western and Eastern elementary schools and the high school — recently were selected for Purple Star recognition. Central Elementary School was chosen in the spring.
The Purple Star designation is for military-friendly schools that show a major commitment to serving students and families connected to the nation's armed forces. Awardees receive a special Purple Star recognition to display in their buildings.
"It's a recognition that we're very proud of," Superintendent Mike Ziegelhofer said. "We recognize the sacrifices that our staff and parents who are in the military make."
The Purple Star advisory board, formed by the Ohio departments of Education, Higher Education, Veterans Services and Adjutant General, helps decide eligibility.
"A supportive school environment can have a significant impact on our military-connected students, and we're happy to see such a great interest in this designation by Ohio's schools," said Paolo DeMaria, state superintendent of public instruction. "These Purple Star schools provide our children and families with the resources they need to be successful.
"We're thankful for their service and honored to continue the important work of improving services for Ohio's military families."
To qualify for the recognition, a school must have a staff point of contact for military students and families who serves as the primary liaison between them and the school.
The liaison completes professional development on special considerations for military students and families under federal law.
That person identifies and informs teachers of the military-connected students in their classrooms and the special considerations military families and students should receive.
Each school in the Lexington district has its own liaison. Kelli Dyer is the contact person at Western.
Dyer, the physical education teacher, has been a member of the 179th Airlift Wing of the Ohio Air National Guard for 17 years, attaining the rank of E-7 master sergeant.
"We had one student last year whose dad was deployed," Dyer said. "We want to make sure we're touching base with family and student, helping them in any way that we can."
She added classroom teachers are good about sending care packages and cards to those who are deployed.
"It's a great way to express our support for our military personnel," Western principal Genelle Eggerton said. "It's the least we can do."
A school also must maintain a dedicated page on its website featuring resources for military families.
Lexington's schools go beyond that. For the last two years, the high school has honored vets by having them walk through the school on Veterans Day.
"I think that really helped our designation for this award," high school principal Kevin Young said. "It has grown in the two years we've done it."
He estimated the high school has seven to 10 students whose parents are on active duty.
"At the beginning of the year, we do an inventory, kind of like a survey," Young said. "What we like to do is follow up with the students and their counselors and see if there are any needs they have."
Ziegelhofer said loved ones left behind when a family member is deployed make almost as much of a sacrifice as the military personnel.
"Every military family takes their turn making their sacrifices," the superintendent said. "People don't always think about that."
Purple Star Award
Congratulations to Eastern Elementary, Western Elementary and Lexington High School who joined previously awarded Central Elementary as being selected as a 2018 Purple Star School. We were recently informed that the Ohio Department of Education has recognized them for "outstanding commitment to serving military students and families!"
Click on the link below for more details regarding the Purple Star Award. For the list of the most recent Award recipients open the link below and click on the link to the 4th round honorees.
http://education.ohio.gov/Topics/Other-Resources/Ohio-Network-for-Military-Families-and-Veterans/Supporting-Ohio-s-Military-Families/Purple-Star-Award
Click here for the letter from Paolo DeMaria, Superintendent of Public Instruction
Reminder of the Laws on Stopping for School Buses
Best advice is if you approach, from either direction, a school bus stopped on or along the road, for any reason, with or without its lights flashing STOP.
We must all do our part of keep our precious children safe on their way to and from school each day. No one should be in such a hurry to jeopardize children's safety.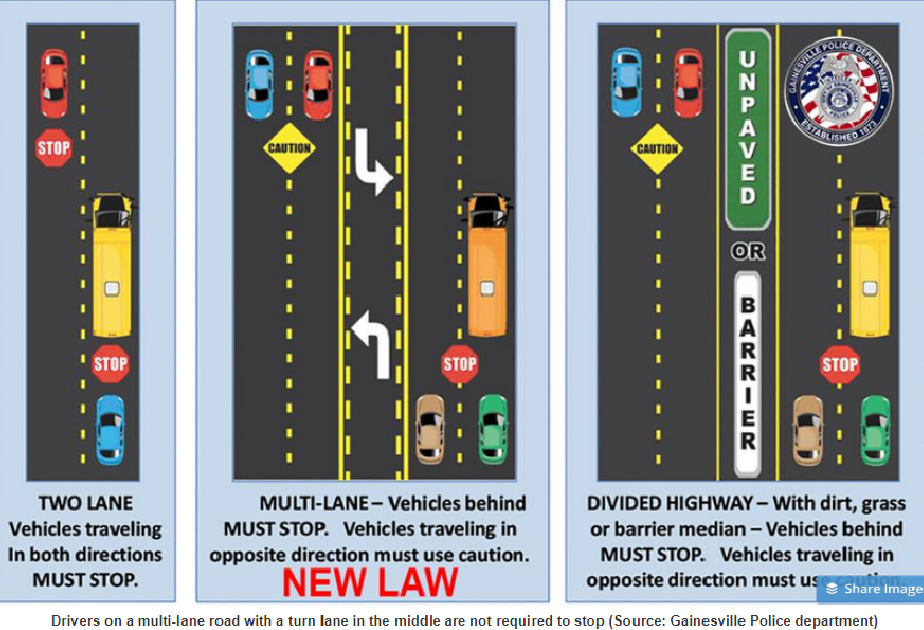 Central Elementary Named National Blue Ribbon School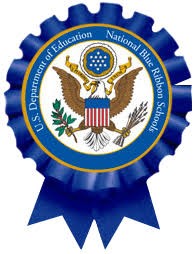 Congratulations Central Elementary students, teachers, staff, principal and parents for being recognized as an Exemplary High Performing National Blue Ribbon School for 2018 by U.S. Secretary of Education, Betsy DeVos. Also, congratulations to Mansfield City's Spanish Immersion School and Mt. Vernon's Twin Oak Elementary School for their recognition.
Only 300 Public and 49 Private school buildings being recognized this year.
Only 13 Public and 3 Private school buildings being recognized in Ohio this year.
U.S. Secretary of Education (USDOE) Betsy DeVos Monday recognized 349 schools as National Blue Ribbon Schools for 2018. The recognition is based on a school's overall academic performance or progress in closing achievement gaps among student subgroups.
A total of 16 Ohio schools are among those being recognized.
"I'm pleased to celebrate with you as your school is named a National Blue Ribbon School," said U.S. Secretary of Education Betsy DeVos in a video message to the honorees. "We recognize and honor your important work in preparing students for successful careers and meaningful lives. Congratulations on your students' accomplishments and for your extraordinary commitment to meeting their unique needs."
The department went on to note the National Blue Ribbon Schools award "affirms the hard work of educators, families and communities in creating safe and welcoming schools where students master challenging and engaging content."
Now in its 36th year, the National Blue Ribbon Schools Program has recognized on more than 8,800 schools. An awards ceremony will be held in Washington, D.C. on Wednesday and Thursday, Nov. 7-8, celebrating the 300 public and 49 private school honorees.
All schools are honored in one of two performance categories, based on all student scores, subgroup student scores and graduation rates:
- Exemplary High Performing Schools are among their state's highest performing schools as measured by state assessments or nationally normed tests.
- Exemplary Achievement Gap Closing Schools are among their state's highest performing schools in closing achievement gaps between a school's student groups and all students over the past five years.
Up to 420 schools may be nominated each year. The department invites National Blue Ribbon School nominations from the top education official in all states, the District of Columbia, Puerto Rico, the Virgin Islands, the Department of Defense Education Activity and the Bureau of Indian Education. Private schools are nominated by The Council for American Private Education (CAPE).
Ohio's Blue Ribbon Schools include the following:
- Bath Elementary School, Revere Local School District
- Bluffton Elementary School, Bluffton Exempted Village Schools
- Brecksville-Broadview Heights Middle School, Brecksville-Broadview Heights City School District
- Central Elementary School, Lexington Local School District
- Hazel Harvey Elementary School, Chippewa Local School District
- Indian Riffle Elementary School, Kettering City Schools
- John Foster Dulles Elementary School, Oak Hills Local School District
- Mansfield Spanish Immersion School, Mansfield City Schools
- Maplewood Elementary School, Maplewood Local School District
- Mariemont Elementary School, Mariemont City Schools
- Mother Teresa Catholic Elementary School (non-public), Archdiocese of Cincinnati
- Nortre Dame-Cathedral Latin School (non-public), Diocese of Cleveland
- Oakwood Elementary School, Paulding Exempted Village School District
- Saint Andrew-Saint Elizabeth Ann Seton Catholic School (non-public), Archdiocese of Cincinnati
- Stadium Drive Elementary School, Boardman Local School District
- Twin Oak Elementary School, Mount Vernon City School District


Click Here for the letter from Aba Kumi, Director of the National Blue Ribbon Schools Program

Lexington Schools Hire SRO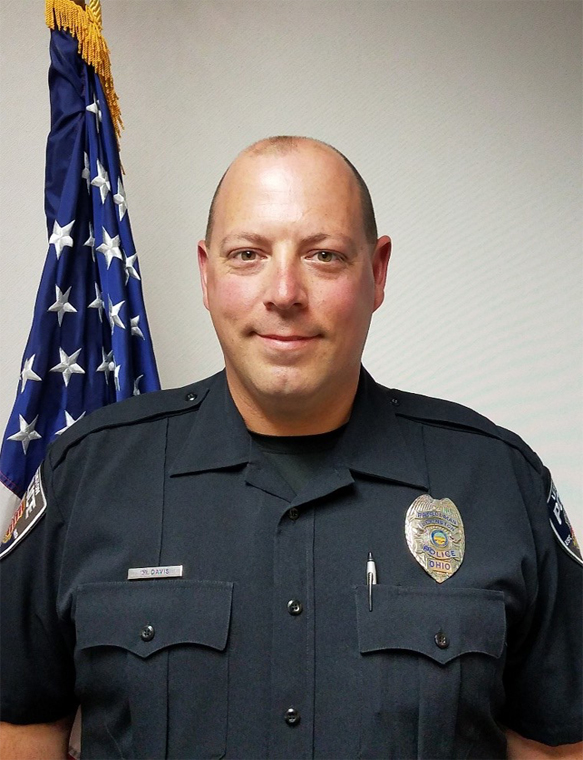 A new face will be walking the halls and patrolling the parking lots and playgrounds of the five Lexington school buildings in the fall. Officer Mike Davis of the Lexington Police Department was hired to be the School Resource Officer for the district beginning in August. Officer Davis is a graduate of Lexington High School, a twelve year veteran of the Lexington Police Department, and also serves as a field training officer for new recruits. He has been married for 17 years and he and his wife have a five year old daughter. Officer Davis is very eager to begin his new role with the department as the SRO for Lexington Local Schools.
In regards to his new role, Officer Davis stated that he sees "the implementation of a school resource officer as a huge opportunity to further serve the community, as well as the faculty and students of our schools. We have the opportunity to bring the community, police, and educators together with the common goals of maintaining a high standard of education, promoting a safe environment free of violence and bullying, and open the doors of the police department to the people we serve."

Superintendent Mike Ziegelhofer shares Officer Davis' sentiments and stated, "Lexington Local Schools welcomes Officer Davis to the district and is excited to partner with him as part of its on-going efforts to improve the safety and security of its schools, and to ensure that students can work, learn, and grow in an atmosphere that promotes positivity, safety, and student success and wellness."
Lexington Schools Newsletter

New Text and Email Alert Service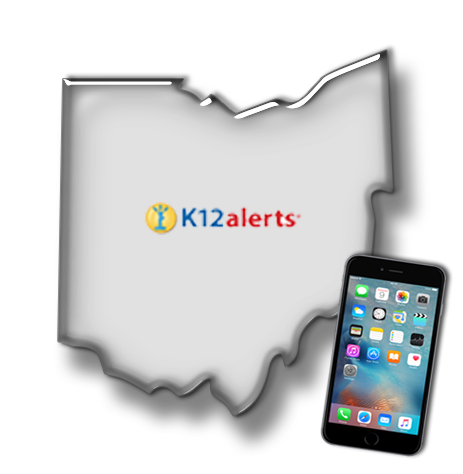 Lexington Schools has updated to a new text and email alert service. The K12Alerts Portal link to sign up/make changes can be found under "Parents & Students" and clicking on "Text and Email Alerts" or by clicking here. If you were previously signed up for district-wide messages, you will still receive those alerts as usual. If you only wish to receive district-wide alerts, you do not need to do anything. If you wish to receive individual school specific alerts as well, those will need to be signed up for again. For existing users, enter your phone number or email address as the username and a password of changeme by default. After signing in, you can change your contact information as well as change the password to one of your choice. Click the "Click here to continue" button at the bottom of the contact information page and select the schools you wish to receive alerts from on the following page. Click "Add" and then "Click to continue" to confirm your selections.
Text and Email Messaging can be used for a variety of reasons such as:
Snow day notifications, school closings or delays
Emergency alerts (school lockdowns)
Alerting parents for delayed school buses
Alerting parents for local dangers
2018-2019 District Calendar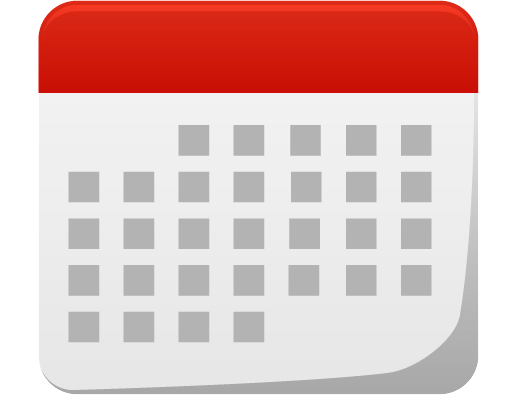 2018-2019 Board Approved Calendar
State Report Cards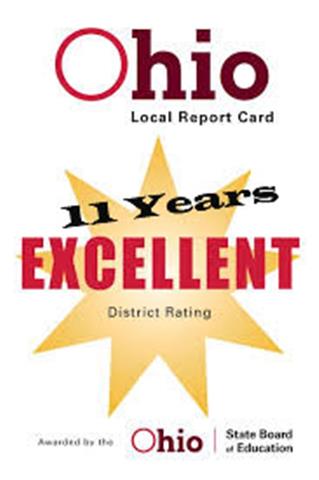 Lexington Local Schools earned an "Excellent" rating on the most recent report card issued by the Ohio department of Education. This marks the 11

th

consecutive year of an "Excellent" rating. This type of continued achievement is only possible through the dedication and commitment of school and community.
Over the past several years, Lexington has continued to improve its scores on the performance indicators from the state used to determine the report card rating. These achievements are a reflection of our teachers' expertise and their commitment to maximizing each student's academic growth. They reflect the hard work, focus of our students and parents, and their dedication.
Mission Statement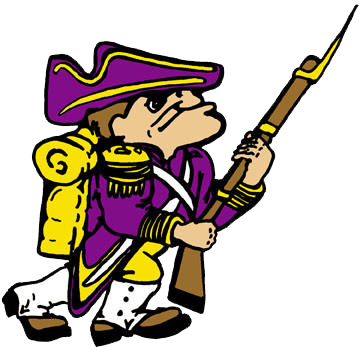 "The Lexington Local Schools, through a partnership

with our children's families and our community, will provide the BEST possible curricular and co-curricular opportunities to challenge all students to reach their highest potential, to enjoy learning and to make positive contributions within their homes and communities."