Office Download
Downloading Office on your personal device
Lexington Local Schools now offers each student grades 3-12 or staff member to download 5 copies of Microsoft Office to their PC or Mac. Each user has to register for this at the link below.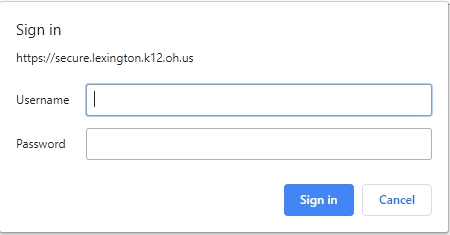 For Students to register to download office they have to enter their own computer logon with their password that they logon to the computer; for example 20smithk.
Staff Members have to enter their lastname.firstname and their password to logon a Lexington computer.
Once logged in there will be an Install Office button click the button and select Office 365 apps

Once you arrive at the home page click install now to download Office and run the program, this may take 30 minutes or more on a slow connection.
Technology Department
The District AUP and Web permission forms can be found and printed below.
Click here for the AUP form to be returned - Staff/Sub
Click here for the AUP form to be returned - Student
Click here to read the Web Policy.
Click here for the WEB form to be returned.
---
Technology Department Staff:
Levi Mowry – Technology Director
PH: 419-884-1111 (ext: 1404) See "contact us" for email
Deb Ray – Assistant Technology Director
PH: 419-884-1111 (ext: 3100) See "contact us" for email
Kyle Trittschuh - Technician
PH: 419-884-1111 (ext. 1415) See "contact us" for email
---
Technology Committee:
Keith Stoner – School Board/Community member/parent
Loren Blackstone - School Board/Community member
Megan McCammon – Teacher/Community member
Mike Ziegelhofer – Superintendent/Community member
Deb Ray – Technology Staff /Community member
Kyle Trittschuh - Technology Staff / Community member
Levi Mowry– Technology Staff