Senior Exit Survey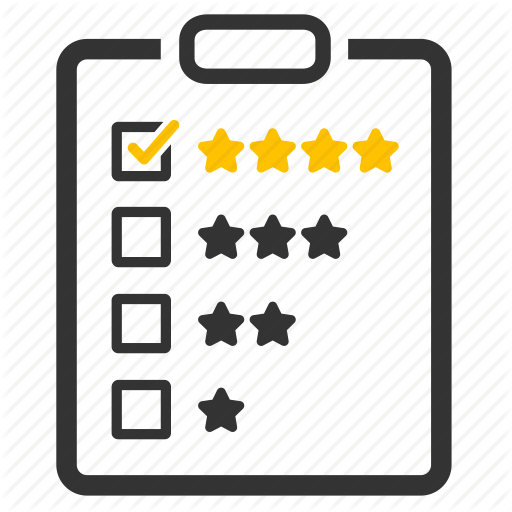 Click Here for the Senior Exit Survey - Office 365
Click Here for the Senior Exit Survey - Google Forms
Central Ohio Regional Scholastic Art Awards
50 Lexington Art students, in painting, sculpture, studio jewelry and computer art participated in this year's Scholastic Art competition. From the 9 county competition over 1500 pieces of art work were submitted.
Once again the Lexington High School Art Department did very well in the Central Ohio Regional Scholastic Art awards:
Overall our Art students received a total of 27 Awards:
13 Honorable Mentions
7 Silver Keys
7 Gold Keys
Congratulations to the following students:
Bryce A. - Silver Key and an Honorable Mention
Jake B. - Silver Key and an Honorable Mention
Wilson C. - Silver Key
Emmaline D. - Honorable Mention
Becca G. - Silver Key
Hannah H. - Gold Key and an Honorable Mention
Eli L. - Silver Key
Kayla L. - Gold Key and 2 Honorable Mentions
Connor M. - Silver Key
Gabriella M. - Gold Key
Moe N. - Honorable Mention
Vipra P. - Honorable Mention
Gabe P. - 2 Gold Keys 2 Honorable Mentions
Ava S. - Honorable Mention
Zoe S. - 2 Gold Keys
Makayla S. - Honorable Mention
Madeleine W. - 2 Honorable Mentions
Students awarded a Gold Key or Silver Key are invited to display their work in the 2019 Central Ohio Regional Scholastic Art Awards exhibition. The exhibit will run from February 11, through 22 in Columbus College of Art and Design Acock Gallery, Canzani Center. All students who submitted work are invited to come and enjoy the exhibition any time while it's up February 11 to February 22, Monday through Friday, 9am to 5pm and Saturday and Sunday noon to 5pm. All students who receive a Gold Key, Silver Key or Honorable Mention will be listed in the exhibition program book which will be available in the gallery February 12 to February 22. All Honorable Mention recipients will receive certificates in honor of their accomplishment.
Congratulations Lexington HS Art students and Art Department (Mr. Javurek, Mr. Hamman and Mr. Hoffman).
Principal's Message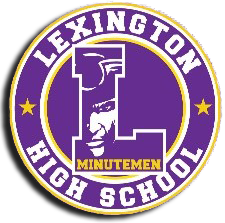 I hope this message finds you well as we are nearing the end of the first semester at Lexington High School. It is hard to believe we are almost half way done with the school year! When we return from winter break on January 2, 2019, we will be in the process of scheduling classes for the 2019-2020 school year and I wanted to give you some options to consider for your son or daughter.
Did you know we currently offer BGSU dual-enrollment courses here at LHS that your student can receive up to 15 college credits without having to leave our campus? The current classes offered here are:
15 Credit Hour Pathway

HIST 2050 (3 BGSU credits)

Early America

HIST 2060 (3 BGSU credits)

Modern America

POLS 1100 (3 BGSU credits)

American Government

PSYC 1010 (4 BGSU credits)

General Psychology

ART 1010 (3 BGSU credits)

Introduction to Art

In addition to the courses listed above, LHS is also adding 3 more courses to the curriculum for the 2019-2020 school year.
*New BGSU dual enrollment courses for 2019-2020*

ENG-GSW 1110 (3 BGSU credits)

English Academic Writing

COMM 1020 (3 BGSU credits)

Introduction to Public Speaking

MATH 1150 (3 BGSU credits)

Introduction to Statistics

As you can see, we are committed to providing the best possible options for our students to advance in the college-credit plus program. By partnering with BGSU, we feel our students are prepared for college and those credits earned at LHS are transferrable to any state school in Ohio and many out-of-state schools and private universities. By adding more course options at LHS, the necessity to drive out to the branch to take classes really does not exist anymore, unless they wish to take a course we currently do not offer. In my professional opinion, we have caring and compassionate teachers that will provide extra support and guidance each day for your student's college and/or high school coursework. My hope is that the motivation for not taking college classes at LHS is valid, and not based on the freedom to leave early from school each day.
Finally, I ask that you have honest conversations with your son or daughter prior to the scheduling of classes in January and encourage them to stay home and enjoy their junior and senior year at LHS. High school is a once in a lifetime experience that all our students should value. Thank you and feel free to contact me at 419-884-1111 or This email address is being protected from spambots. You need JavaScript enabled to view it. if you have any further questions.
Sincerely,
Kevin Young
Principal
Text Alerts
Please remember to sign up for TEXT and EMAIL ALERTS from the Lexington School District. This is our primary means of notifying families if school is delayed or cancelled due to inclement weather. Look for the link to "Text and Email Alerts" under "Parents & Students" on the top menu bar of the Lexington Local Schools' homepage.
Announcements
Parking
All automobiles driven to and from school by students must be registered in the office. Application blanks are provided for students in the high school office.

Absences
Planned Absences: Parents are reminded that any planned absence is to be pre-arranged, in the office, with at least two days advance notice with a note. This would include college visits, medical appointments, out of town trips and funerals.
Notes for student absences that are not received within five days of the absence will result in the absence being permanently recorded as an unexcused absence.
High School Mission Statement
The Lexington Schools have a rich tradition of excellence in academics, arts, and athletics. Lexington High School, in continuing that tradition, is committed to preparing students for a successful future. The mission of Lexington High School is to provide educational opportunities that will best develop life-long learners, independent thinkers, and effective communicators. These opportunities will help Lexington students achieve future excellence in all their endeavors.