Veteran's Day Thank You Walk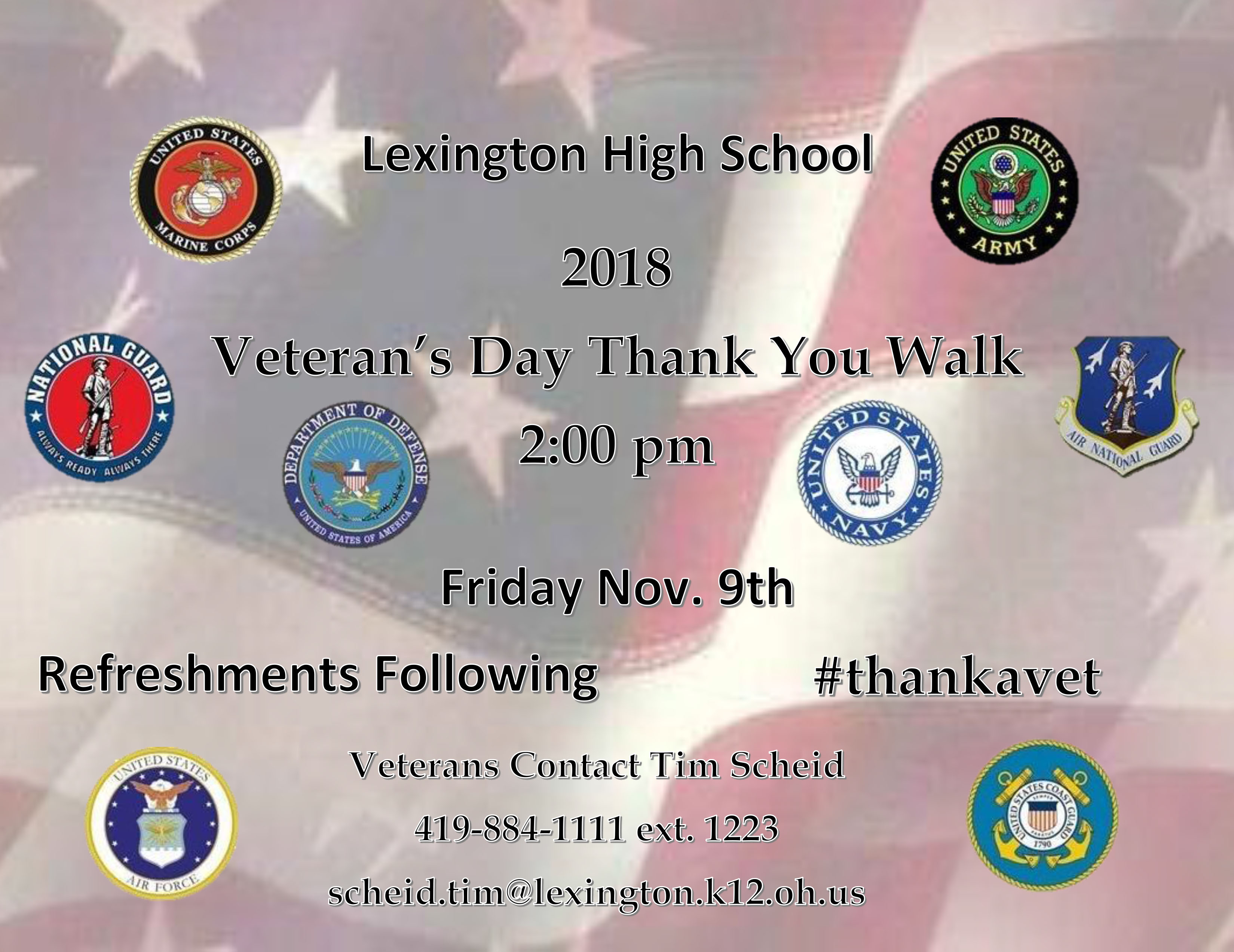 Principal's Message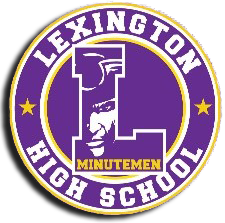 We are off to another great start to the school year! On behalf of the administration, faculty and staff of Lexington High School, I welcome our returning students and those new students entering our building for the first time. The high school is staffed by dedicated, professional individuals who work diligently to be a positive role model in our students' lives. All students are encouraged to take advantage of all the educational opportunities available at LHS and also to "get involved" in as many extracurricular activities as possible. Working together, we can ensure that the students of LHS receive the highest quality education and become well-rounded, high-achieving citizens.
Once again, welcome and we look forward to our best year yet! Please feel free to contact me if you have any questions or concerns: 419-884-1111 or This email address is being protected from spambots. You need JavaScript enabled to view it.
Text Alerts
Please remember to sign up for TEXT and EMAIL ALERTS from the Lexington School District. This is our primary means of notifying families if school is delayed or cancelled due to inclement weather. Look for the link to "Text and Email Alerts" under "Parents & Students" on the top menu bar of the Lexington Local Schools' homepage.
Announcements
Parking
All automobiles driven to and from school by students must be registered in the office. Application blanks are provided for students in the high school office.

Absences
Planned Absences: Parents are reminded that any planned absence is to be pre-arranged, in the office, with at least two days advance notice with a note. This would include college visits, medical appointments, out of town trips and funerals.
Notes for student absences that are not received within five days of the absence will result in the absence being permanently recorded as an unexcused absence.
High School Mission Statement
The Lexington Schools have a rich tradition of excellence in academics, arts, and athletics. Lexington High School, in continuing that tradition, is committed to preparing students for a successful future. The mission of Lexington High School is to provide educational opportunities that will best develop life-long learners, independent thinkers, and effective communicators. These opportunities will help Lexington students achieve future excellence in all their endeavors.