Principal's Message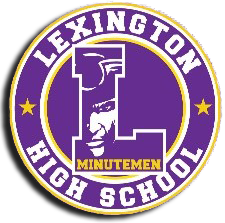 It is hard to believe we are halfway done with the 19-20 school year! We have had a tremendous year so far. LHS is staffed by dedicated, professional individuals who work diligently to be a positive role model in our students' lives. Our students are encouraged to take advantage of all the educational opportunities available at LHS and also to "get involved" in as many extracurricular activities as possible. Working together, we can ensure that the students of LHS receive the highest quality education and become well-rounded, high-achieving students.
Beginning January 21, 2020 we will be in the process of scheduling classes for the 2020-2021 school year and I wanted to give you some options to consider for your son or daughter.
Did you know we currently offer BGSU dual-enrollment courses here at LHS that your student can receive up to 37 college credits without having to leave our campus? The current classes offered here are:
37 Credit Hour Pathway

HIST 2050 (3 BGSU credits)

Early America (first semester)

HIST 2060 (3 BGSU credits)

Modern America (second semester)

POLS 1100 (3 BGSU credits)

American Government

PSYC 1010 (4 BGSU credits)

General Psychology

ART 1010 (3 BGSU credits)

Introduction to Art

WRIT 1110 (3 BGSU credits)

English 11 Academic Writing

COMM 1020 (3 BGSU credits)

Introduction to Public Speaking

MATH 1150 (3 BGSU credits)

Introduction to Statistics
In addition to the courses listed above, LHS is also adding 3 more courses to the curriculum for the 2020-2021 school year.
*New BGSU dual enrollment courses for 2020-2021*

BIOL 1080 (3 BGSU credits)

Life In The Sea

SPAN 2010 (3 BGSU credits)

Spanish Level 4/5 (first semester)

SPAN 2020 (3 BGSU credits)

Spanish Level 4/5 (second semester)

WRIT 1120 (3 BGSU credits)

English 12 Research Writing

As you can see, we are committed to providing the best possible options for our students to advance in the college-credit plus program. By partnering with BGSU, we feel our students are prepared for college and those credits earned at LHS are transferable to any state school in Ohio and many out-of-state schools and private universities. By adding more course options at LHS, the necessity to drive out to the branch to take classes really does not exist anymore, unless they wish to take a course we currently do not offer. In my professional opinion, we have caring and compassionate teachers that will provide extra support and guidance each day for your student's college and/or high school coursework. My hope is that the motivation for not taking college classes at LHS is valid, and not based on the freedom to leave early from school each day.
Finally, I ask that you have honest conversations with your son or daughter prior to the scheduling of classes in January and encourage them to stay home and enjoy their junior and senior year at LHS. High school is a once in a lifetime experience that all our students should value. Thank you and feel free to contact me at 419-884-1111 or This email address is being protected from spambots. You need JavaScript enabled to view it. if you have any further questions.
Sincerely,
Kevin Young
Principal
Evacuation Protocol
Dear Parents/Guardians,
I want to share with you the evacuation protocols for the High School should we ever be in that unfortunate situation. Our plan meets both evacuation scenarios, one where the building needs evacuated, and one where the district is being evacuated. The High School evacuation protocol would be the same for both scenarios.
Lexington High School Evacuation Protocol:
Students will relocate to the bus garage in classroom groups.
Parent notification will be communicated via text alert and various media sources.
Parents may pick up their students at the bus garage by following the Pickup Procedures listed below.
Student drivers will be released after law enforcement deems it safe for them to go to their vehicles, only if school has been cancelled.
Parent Pick Up Procedures:
Dismissal begins once attendance has been taken and all students have been properly accounted by their teacher, administrator or school personnel.
Parents will form a loop line in the bus garage parking lot. Do not park your car in the lot.
A photo ID must be presented to pick up your student.
If someone other than the primary parent or guardian is sent to pick up your student, staff will refer to the emergency contact list on file.
Staff will radio for your student to be released from the bus garage and will place your student in your vehicle.
All students unable to be picked up will be bussed home after a period of time. This information and exact timeline will be communicated via text alert and various media sources.
Student safety is a top priority at Lexington High School. We will continue to take necessary precautions, review and revise safety protocols as needed, work with local law enforcement to create a safe learning environment, and practice safety procedures with students to ensure they understand how to respond should a crisis occur.
*We plan to practice the evacuation drill on the following dates: September 18th and 20th with rain dates of September 19th and 25th.
Thank you for allowing us to educate your students. Continue to encourage your student to communicate concerns to us, and please do not hesitate to contact me with any questions you may have. You can reach me by phone at 419-884-1111, or email at This email address is being protected from spambots. You need JavaScript enabled to view it..
Sincerely,
Kevin Young, Principal
Text Alerts
Please remember to sign up for TEXT and EMAIL ALERTS from the Lexington School District. This is our primary means of notifying families if school is delayed or cancelled due to inclement weather. Look for the link to "Text and Email Alerts" under "Parents & Students" on the top menu bar of the Lexington Local Schools' homepage.
Announcements
Parking
All automobiles driven to and from school by students must be registered in the office. Application blanks are provided for students in the high school office.

Absences
Planned Absences: Parents are reminded that any planned absence is to be pre-arranged, in the office, with at least two days advance notice with a note. This would include college visits, medical appointments, out of town trips and funerals.
Notes for student absences that are not received within five days of the absence will result in the absence being permanently recorded as an unexcused absence.
High School Mission Statement
The Lexington Schools have a rich tradition of excellence in academics, arts, and athletics. Lexington High School, in continuing that tradition, is committed to preparing students for a successful future. The mission of Lexington High School is to provide educational opportunities that will best develop life-long learners, independent thinkers, and effective communicators. These opportunities will help Lexington students achieve future excellence in all their endeavors.