Central Elementary Named National Blue Ribbon School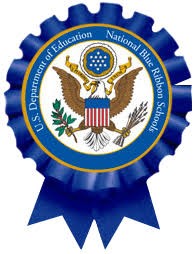 Congratulations Central Elementary students, teachers, staff, principal and parents for being recognized as an Exemplary High Performing National Blue Ribbon School for 2018 by U.S. Secretary of Education, Betsy DeVos.
Click Here for the letter from Aba Kumi, Director of the National Blue Ribbon Schools Program

2019 - 2020 Supply Lists
Please click below to view/print the supply lists for the 2019-2020 school year:
Central News
4/26/19
One hour early release on Tuesday, April 30th!
Ice Cream Social date changed to Tuesday, May 7th!
Congratulations
Great job string instrument performers on an awesome performance on Thursday night!! All of your hard work paid off, you were awesome.
Writers' Gallery
Every week the teachers submit writing pieces for us to display in the showcase. This week we picked out a few exceptional writing pieces to display. The students were recognized by having their name mentioned on the morning announcements, they received a "Golden Pencil" and a McDonald's certificate, as well as their picture and writing exemplar are displayed in Writers' Gallery. This week's winners are Annie H., Madelyn W.,Timmy J., Payton M., Kade L., Memphis P., Lindsey C., and JayBreese M.
Volunteer Breakfast
On Friday, May 3rd we will be honoring all of the volunteers who have helped us this year. If you have volunteered at Central please join us at breakfast on Friday, May 3rd from 7:45-8:30.
Kindergarten Graduation
We are planning on having kindergarten graduation on Monday, May 20th at 7 pm at the Lexington High School "New" Gym by the auditorium. We will be having our kindergarten graduation with Western students and families. There will be more information forthcoming.
Upcoming Events (check for updates)
Monday, April 29th Spring Recorder Concert at 7 pm at the high school
Tuesday, April 30th Third grade OST math and One hour early release
Wednesday, May 1st Fourth grade OST math
Thursday, May 2nd Fourth grade OST math
Friday, May 3rd Third grade OST math and Interims
Monday, May 6th An astronaut to visit with the students (thanks PTO!)
Tuesday, May 7th Pioneer students to do Table Top demonstrations to the 3rd graders
Tuesday, May 7th Ice Cream Social/Literacy Night/ Book Fair
Thursday, May 9th Barrett/Lamp to the Bird Sanctuary
Monday, May 13th Lexington Library comes to visit
Tuesday, May 14th High School Bio class comes to teach first graders
Tuesday, May 14th 4th Grade Academic Challenge Competition
Wednesday, May 15th Shaffer/Pelphrey to the Ohio Bird Sanctuary,
Mrs. Noblet to the environmental classroom
Friday, May 17th BIG Reading Carnival~Thank you PTO!
Monday, May 20th Third grade Lexington bus tour
Kindergarten Graduation at the high school at 7 pm
Tuesday, May 21 Safety Day
Thursday, May 23 Mrs. McCammon to the environmental classroom
Friday, May 24th Fun Day 9:15-11:00 K, 1, 4
1:15-3:00 K, 2, 3
Monday, May27th No School~Memorial Day
2019-2020 Kindergarten Registration
2019-2020 Kindergarten Registration
Lexington Local Schools will hold kindergarten registration at Central and Western Elementary schools on Thursday, February 21st from 9:30 a.m. to 3:00 p.m. and 4:30 pm to 7:00 p.m. at Central and Western Elementary schools. Registration will also be held on Thursday, February 28th from 4:30 p.m. to 7:00 p.m.

Your child must be 5 years old on or before August 1, 2019 to be eligible for kindergarten. The following documentation is required for kindergarten registration:
1. Child's original birth certificate
2. Child's social security card
3. Child's immunization record
4. Custody papers (single, adoptive, foster family or name change)
5. Proof of residence (current rental/purchase/lease agreement or
utility bill)
6. Your driver's license
Parents will sign up for a kindergarten screening date & time during registration.
Military Family Resources
Central Library Links