Central Elementary Named National Blue Ribbon School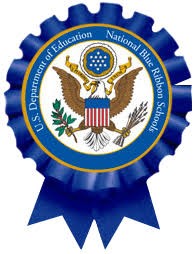 Congratulations Central Elementary students, teachers, staff, principal and parents for being recognized as an Exemplary High Performing National Blue Ribbon School for 2018 by U.S. Secretary of Education, Betsy DeVos.
Click Here for the letter from Aba Kumi, Director of the National Blue Ribbon Schools Program

Central News
CITIZENSHIP
Do your share to make your school and community better • Cooperate • Get involved in community affairs • Stay informed; vote • Be a good neighbor • Obey laws and rules • Respect authority • Protect the environment • Volunteer
November 19, 2018
Congratulations
     Congratulations to the following students who have been selected to participate in this month's "Student of the Month."  Their selection by their teachers was based on strict standards involving good citizenship, positive attitude, regular attendance, being prepared for class, doing their homework and in general, doing all the "right" things towards being a good citizen at school.  We are very proud of you and your accomplishments.  The Students of the Month for October are:
Mrs. Rastetter   AM                      Hadley                          
Mrs. Rastetter   PM                      Layvin                 
Mrs. Hock   AM                            Avery
Mrs. Hock   PM                            Montgomery
Mrs. Barrett                                  Silas
Mrs. Shaffer                                 Abbigail
Mrs. Lamp                                    Henry
Mrs. Pelphrey                               Violet
Mrs. Blackstone                            Bailey   
Mrs. Lohr                                       Henry
Mrs. Perry                                     Ian                            
Mrs. Smith                                    Payton
Mrs. McCammon                          Clay
Mrs. Goodall                                 Cheyenne
Mrs. Noblet                                   Karson
Mrs. Young                                   Daphne
Mrs. Bright                                    Hunter        
Mrs. Remy                                    Polly
Mrs. Kell                                       Trevin
Mrs. Collins                                   Holden
Mrs. Mullet                                    Noah
Mrs. Pasheilich                              Audryanna
Writers' Gallery
     Every week the teachers submit writing pieces for us to showcase.  Each week we pick out five exceptional writing pieces to display.  The students are recognized by having their names said on the morning announcements, they receive a "Golden Pencil" and a McDonald's certificate, as well as their pictures and writing exemplars are displayed in Writers' Gallery.   This past week's winners are: Emma S., Cheyenne Bi., Kassidy R.l, Elyanna W., and Ella R..  Next week's winners are:  Elijah W., Sophia M., Anthony O., Nathan C. and Ava Y.
 Congratulations!
     Way to go third graders on an awesome performance on Tuesday night!  They totally rocked the Veterans' Day program!!  This was the first time both Central and Western students have performed together J  They were awesome!
Light Up Lex
     On Monday, November 26th at 7:00 pm , on the village square we will have the annual Light Up Lexington ceremony! 
PTO Announcement
     Thank you to all those who sold pie vouchers.  Congratulations to the three top selling classes.  These three classes will be going to Der Dutchmen in the spring for a meal and mini-golf!  They are:
Mrs. Saurer's Class at Western, selling 70 vouchers
Mrs. Wyant's Class at Eastern, selling 57 vouchers
and Mrs. McCammon's Class at Central, selling 54 vouchers
Food Drive
     After Thanksgiving break we will start to collect any nonperishable food, toiletries, and paper products for a local food pantry.  Students will receive one ticket per item they bring to be entered into a drawing.  We will draw the tickets on Thursday, December 20th and they will get to throw a whip cream pie at me!
Giving Tree
     We will be helping out some Central Elementary families this year during the holidays.  If you are interested in helping, please select an ornament off the tree which will be located across from the office.  We ask that the presents be returned to the office by December 12th.
Upcoming Events
Tuesday, November 20th                    Military Kids Monthly Lunch
Wednesday, November 21st through Sunday, November 25th  Thanksgiving Break
Monday, November 26th                     Light Up Lex
Thursday, November 29th                  One hour early release
Wednesday, December 12                 Reading Carnival
Tuesday, December 18th                    Military Kids Monthly Lunch
Thursday, December 20th                   End of second 9 weeks
Military Family Resources
Central Library Links