THANK YOU!
THANK YOU!
Our most sincere THANK YOU to our school district community for their support!
The support of our staff, our parents and our community is unmatched.
The passing of our new facilities bond issue is a huge win for the students and families our district will serve for generations to come, the teachers and support staff who will be serving those students and families for generations to come and our community, as a whole.
We have so much for which to be thankful!
We are...
…Big Lex!
2020-2021 Kindergarten Registration
Lexington Local Schools will hold kindergarten registration on Thursday, March 5th from 9:30 a.m. - 3:00 p.m. and 4:30 p.m. - 7:00 p.m. and Thursday, March 12th from 4:30 p.m. - 7:00 p.m. at Central and Western Elementary. Your child must be 5 years old on or before August 1, 2020 to be eligible for kindergarten. The following documentation is needed for kindergarten registration:
1. Child's original birth certificate
2. Child's social security card
3. Child's immunization record
4. Custody papers (single, adoptive, foster family or name change)
5. Proof of residence (current rental/purchase/lease agreement or
utility bill)
6. Your driver's license
Parents will sign up for a kindergarten screening date & time during registration.
Snow Day Decision Information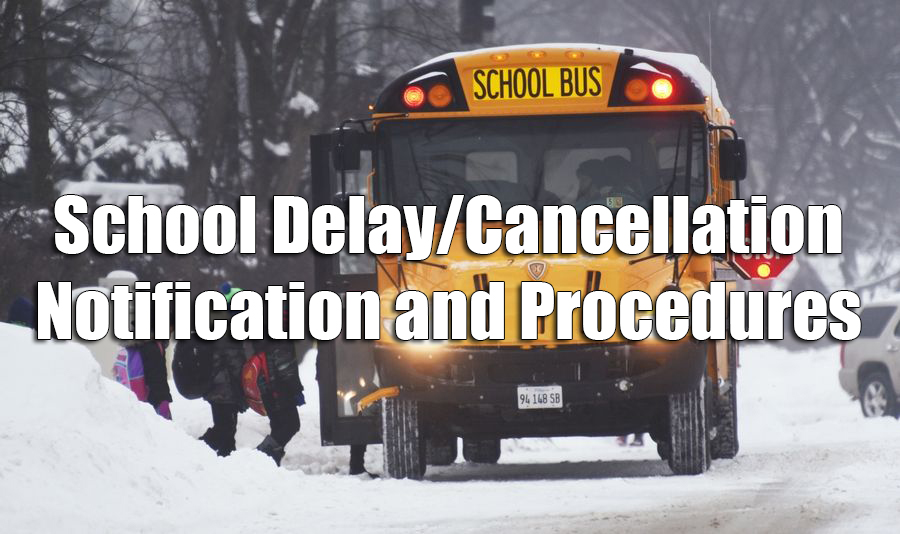 Please be reminded that the quickest way to receive information regarding a delay or cancellation is to register for the Lexington Schools' Alert system, for which there is a link on the Lexington main webpage or register for the WMFD Alert system by following the links on the WMFD website.
Our regular routine is day custodians and maintenance personnel begin work at 6:00am. Our bus drivers begin arriving around 6:00am also. The first buses leave the Transportation Department at 6:15am.
When we have inclement weather overnight, in the early morning or being forecast for early morning, Robin Boggs, our Transportation Supervisor; Jeremy Secrist, Asst. Superintendent and I will drive various areas within our district to assess the road conditions. Often the roads which cause us the most concerns are the back/side roads and areas that historically are not plowed/treated early in the morning.
Our first decision regarding cancellation or delay needs to be made by 6:00am, at the latest. Robin, Jeremy and I will be in communication regarding the road conditions from 5:15am until the decision is made. We want to make the decision to delay or cancel as early as is possible (between 5:30-5:45 is our goal).
If we decide on a two hour delay, we will need to determine if we will continue on the delay or cancel by 8:00am, at the latest. Robin, Jeremy and I will be driving our areas of the district again, prior to discussing the conditions at 7:15am until we decide what we need to do (between 7:30-7:45 is our goal).
When we make a decision to delay or cancel, we will send a text alert, notify the area media and post the decision on our website and Facebook page.
Our decisions are made based on the road conditions in our district. The safety of everyone coming to our buildings (students riding our buses, students/staff driving to school and parents bringing children to school) is our only priority.
Mike Ziegelhofer
Job Postings
High School Math Mentor
Academic Mentor needed at the High School. Qualified candidate will prepare students for the end-of-course exam in math that will be administered in December. A strong foundation in Algebra I and Geometry preferred as well as a college degree. The candidate will work five days per week tutoring students in small groups from November 4th-December 6th, 2019. Interested candidates should send resume and letter of interest to Kevin Young, High School Principal at This email address is being protected from spambots. You need JavaScript enabled to view it. or call 419-884-1111.
Substitute Custodians
Lexington Local Schools has a need for Substitute Custodians. Custodian hours - Varied shifts, 8 hours per day. Must demonstrate aptitude and competence for assigned responsibilities. Complete classified application form found on website: www.lexington.k12.oh.us Send application to Jeremy Secrist, Assistant Superintendent 103 Clever Lane Lexington, OH 44904 or e-mail completed application to This email address is being protected from spambots. You need JavaScript enabled to view it.
High School Student Services Secretary
The High School Student Services Secretarial position opening is for the 2020-21 school year. Interested applicants should submit an application, resume and references to: Kevin Young, LHS Principal at This email address is being protected from spambots. You need JavaScript enabled to view it.
Deadline: Friday, February 7, 2020
'Historic': Lexington Schools Sell All $56M in Bonds in One Day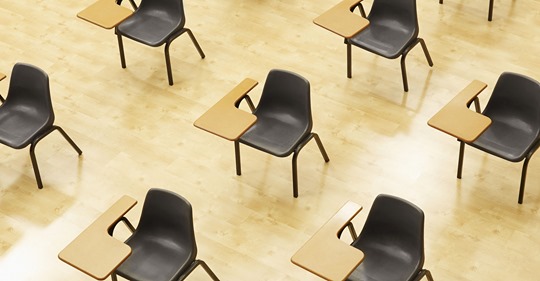 https://www.mansfieldnewsjournal.com/story/news/2019/06/26/lexington-school-district-residents-pay-millions-dollars-less-bond-issue/1572881001/

Being able to sell the bonds to generate our local share (47%) of our new facilities project on June 26, 2019 in less than 90 minutes AND reduce our interest rate from 5.25% to 3.01% AND reduce the length of our district's "mortgage" from 37 years to 30 years AND reduce the average millage rate over those 30 years from 8.6 to 5.53 AND in doing all that save the residents of our school district nearly $28 million dollars in interest over the 30 years was quite a day!
WE have so much for which to be thankful! We are blessed with great kids, great families, a great staff and a great/tremendously supportive community! I cannot imagine a school district/community more deserving of the way this bond sale went than ours! - MZ
Reminder of the Laws on Stopping for School Buses
Best advice is if you approach, from either direction, a school bus stopped on or along the road, for any reason, with or without its lights flashing STOP.
We must all do our part of keep our precious children safe on their way to and from school each day. No one should be in such a hurry to jeopardize children's safety.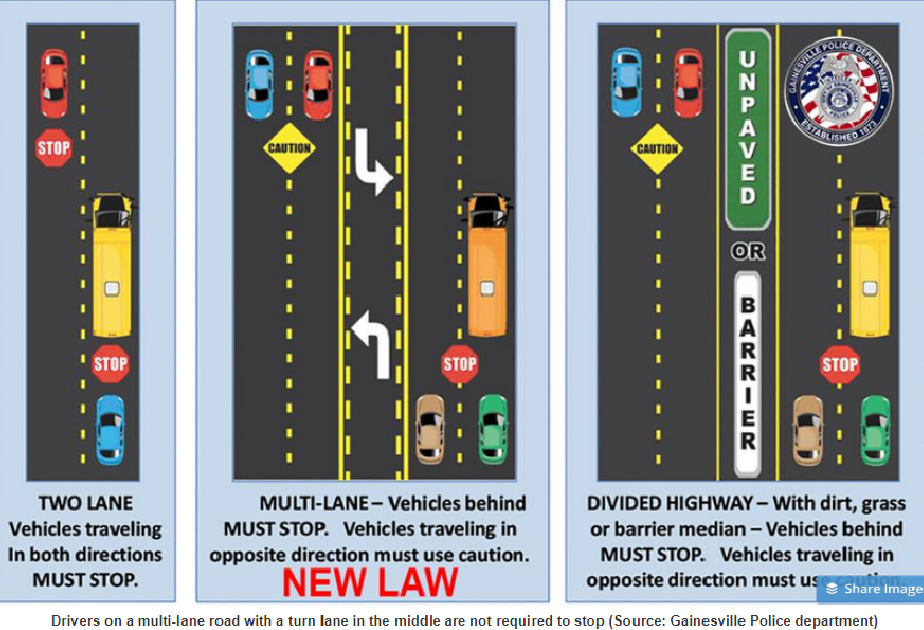 New Text and Email Alert Service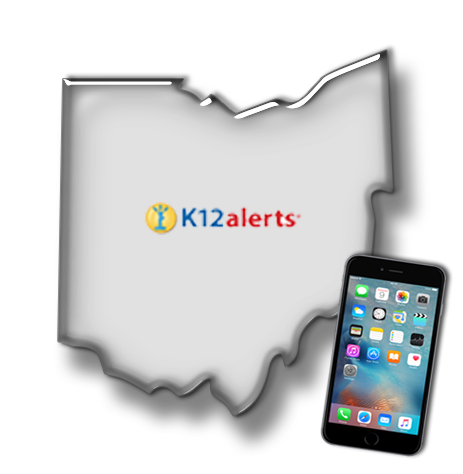 Lexington Schools has updated to a new text and email alert service. The K12Alerts Portal link to sign up/make changes can be found under "Parents & Students" and clicking on "Text and Email Alerts" or by clicking here. If you were previously signed up for district-wide messages, you will still receive those alerts as usual. If you only wish to receive district-wide alerts, you do not need to do anything. If you wish to receive individual school specific alerts as well, those will need to be signed up for again. For existing users, enter your phone number or email address as the username and a password of changeme by default. After signing in, you can change your contact information as well as change the password to one of your choice. Click the "Click here to continue" button at the bottom of the contact information page and select the schools you wish to receive alerts from on the following page. Click "Add" and then "Click to continue" to confirm your selections.
Text and Email Messaging can be used for a variety of reasons such as:
Snow day notifications, school closings or delays
Emergency alerts (school lockdowns)
Alerting parents for delayed school buses
Alerting parents for local dangers
2019-2020 District Calendar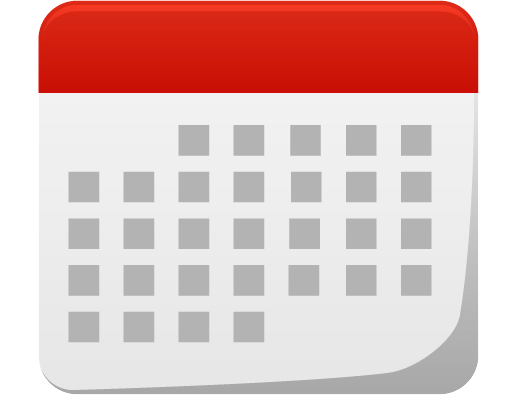 2019-2020 Board Approved Calendar
Mission Statement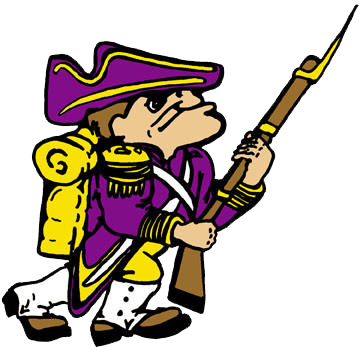 "The Lexington Local Schools, through a partnership

with our children's families and our community, will provide the BEST possible curricular and co-curricular opportunities to challenge all students to reach their highest potential, to enjoy learning and to make positive contributions within their homes and communities."