Lexington Restart FAQ
Lexington Restart FAQ - Updated 8/5/20

Please click on the link above to view Frequently Asked Questions regarding the restart of the 2020-2021 school year. Please check back on a regular basis as this document will be updated as necessary.
Lexington Digital Academy Info/Enrollment Form
A number of respondents to the previous survey requested further information for the Lexington Digital Academy option for the 2020-21 School Year. If you are interested in utilizing this option, please take a moment to review the below information/description.
𝐓𝐡𝐞 𝐞𝐧𝐫𝐨𝐥𝐥𝐦𝐞𝐧𝐭 𝐝𝐞𝐚𝐝𝐥𝐢𝐧𝐞 𝐢𝐬 𝐅𝐫𝐢𝐝𝐚𝐲, 𝐀𝐮𝐠𝐮𝐬𝐭 𝟏𝟒𝐭𝐡 𝐚𝐭 𝟒:𝟎𝟎.
𝐖𝐡𝐚𝐭 𝐢𝐬 𝐭𝐡𝐞 𝐋𝐞𝐱𝐢𝐧𝐠𝐭𝐨𝐧 𝐃𝐢𝐠𝐢𝐭𝐚𝐥 𝐀𝐜𝐚𝐝𝐞𝐦𝐲 (𝐋𝐃𝐀)?
• Students will utilize the LDA instructional software platform (Edgenuity K-12) to access their all courses.
• The LDA is in its 6th year of operation and averages around 150 students.
• All Lexington courses offered online and have been vetted by Lexington educators and are appropriately rigorous. Additional elective courses not offered in the district (American Sign Language, German, Coding, etc.) are available as
well.
• Individually paced for each student. This includes prescriptive testing in grades 7-12 which allows students to test out of content in which they already have mastery.
• Independently completed. Students are not part of a larger cohort and are able to complete coursework early. Students are able to move onto additional courses if ready.
• Credit Acceleration
• Credit Recovery
• Support and services for students with disabilities will be provided but in a digital format.
• Teacher interaction only when needed. A Lexington teacher will be assigned to each student and will work with 7-12 students when necessary for intervention or remediation.
• Students in grades K-3 will be administered the state required reading diagnostic and reading assessments each quarter through a digital format. This is to meet the requirements of the Third Grade Reading Guarantee which is still in effect for all K-3 students.
• Students in grades 3-12 are required to participate in all state testing requirements unless cancelled by the Ohio Department of Education.
• Parent/student guides instruction. It is expected that each LDA student will log in daily and work one hour per course or maintain pacing for all courses.
• 𝐅𝐚𝐦𝐢𝐥𝐢𝐞𝐬 𝐦𝐮𝐬𝐭 𝐜𝐨𝐦𝐦𝐢𝐭 𝐭𝐨 𝐭𝐡𝐢𝐬 𝐨𝐩𝐭𝐢𝐨𝐧 𝐟𝐨𝐫 𝐭𝐡𝐞 𝐞𝐧𝐭𝐢𝐫𝐞 𝐬𝐞𝐦𝐞𝐬𝐭𝐞𝐫.
If you are still interested in the Lexington Digital Academy for the fall of 2020 please fill out this form: https://forms.gle/Vo96durwfp2fweBt5
Richland Public Health COVID Letter
Attached in the link above is a letter sent late last week to all Richland County schools describing how the Richland Public Health Department will handle an exposure to COVID-19 in a school setting and/or a positive test by a member of our school community. Please take the time to read the letter carefully.
Thank you.
Jeremy Secrist
August 4, 2020 Update
Dear Lexington Community,
In our original restart plan, we endeavored to provide more than one option for parents that did not want to send their students for Face-to-Face learning this fall. After clarifying the differences between the Remote option and the Lexington Digital Academy (LDA), it became clear that the majority of parents who want to keep their student(s) home prefer the LDA.
For those parents who were exploring the Remote Learning option, we are sorry to inform you that we cannot offer this choice. In order for students to be successful in day to day learning, they would need to participate in activities via a live camera feed. Much like PPE was in high demand and in short supply at the beginning of the Pandemic, so too are components like web cameras and computer hardware today. When these components were ordered in June, the vendors relayed that they would arrive by late July or early August.
Within the last 24 hours, it has come to our attention that the delivery date for these essential items has been pushed back to between late August and Thanksgiving. It will also take turnaround time to both prepare and install the technology for use and to train staff on best practices with our students.
There are many facets to our restarting plans that we are currently examining and finalizing using the Richland County framework. We understand that parents want to make plans as soon as possible. In an attempt to provide safe, clear, and concise restart procedures for each building, we must limit our fall learning options to assist in this process so we can move forward with all other facets of reopening.
When the technology arrives the district is still planning to go one-to-one with Chromebooks for Grades 6-12. We will also move forward with incorporating best practices for Remote Learning in the event we reach Level 4 Purple and are unable to bring students into the building. We appreciate the work of students and staff in the spring, but are aware we must improve instruction during a period of Remote Learning.
For those families who had submitted an application for Remote Learning we will be contacting you personally to explain the Lexington Digital Academy option. We will also update our communications regarding the LDA to answer questions we are receiving.
Thank you for your continued patience and support.
Jeremy Secrist
Remote Learning Update
We will need to suspend enrollment for the Remote Learning option for the time being as we are awaiting classroom technology that is on back order due to COVID-19. If you are still interested in an alternative option to in person learning, please see the details for the Lexington Digital Academy listed above.
COVID-19 Reopening Guidance - Fall 2020
The Richland County Reopening Framework that I have previously referenced is attached in the link above. This framework was created through cooperation with all the county public schools and the Richland Department of Public Health. I want to stress that this framework will be used to assist Lexington, and the district task force, in creating the protocols and procedures for the 2020-2021 school year. As you will read, there are opportunities for local decisions on some issues/procedures within the document, and each district will make decisions that will result in some variances between districts in effort to best serve each community.
Thank you again for your patience, support and input. I will be communicating again soon to try to address some of the questions that have already been asked, as well as continuing to keep you updated and seek input as we work through this process together. I appreciate all of you and your thoughts. Stay well.
July 20, 2020 Update
Lexington School Community,
Frequently it feels to me that the unprecedented changes initiated on that March day was an entire lifetime ago, rather than four months. It has been difficult for so many of us, and we have all lost something during this COVID-19 pandemic. As a community we have lost jobs, and opportunities, and our professional responsibilities have changed. So many of us have had to adjust to the economic downturn, including the school. Our students have missed athletic seasons, plays, concerts, art shows and seeing their teachers and friends. This has been a time of trial, but I am consistently impressed with this community's resiliency and hope. It has been evident by your comments on our Facebook posts, your response to our survey, and by your interactions with the school that your support has not waivered for your students, and this great district. We take that seriously, and look forward to seeing your students again and providing for them the social, emotional, and developmental support they need and deserve.
Over the past several weeks, the superintendents of Richland County, in cooperation with the Richland Public Health Department, have begun working on a plan to get our students back to school safely. On Thursday of this week, that plan will be released county-wide. From the framework of that plan, Lexington will form a task force of teachers, administration, and leaders from both unions to put together the details of our reopening on September 8th. I would like to share with you some of the general outlines of the framework, which will be posted on Thursday, and allow you to begin thinking more concretely about the fall.
The framework will follow the governor's risk level alert system, which lists four different levels and corresponding colors to inform the community as to what the current COVID-19 situation is in the county at any given time. That system can be found here: https://coronavirus.ohio.gov/static/OPHASM/COVID-19-Risk-Level-Guidelines-GP.pdf
For levels one and two (yellow and orange, respectively), our students will be in school, five days per week. Face coverings will be strongly recommended for students, and required in areas of transition such as the bus, the hallway, and entering and exiting the building. Staff will be required to wear face coverings. Social distancing will be observed to the extent possible in any given situation or area. For the 4th level, purple, all learning will occur on-line. Level 3, which is shown as red, will offer us some flexibility in our choice of instruction, and is still a matter of discussion. We may be in-person with face coverings mandatory in all situations and areas, or fully on-line, dependent upon the current situation within our school community. For example, if we have been in school successfully for several weeks with no spread within our own community and/or school, and a red level for the county is triggered by an outbreak that we are not seeing in our school/community, we may elect to continue to offer in-person learning with face coverings mandatory as required by the level. However, if our own community is experiencing spread, we may elect to be on-line. I am interested in hearing from our community your thoughts on level 3, which we currently find ourselves in, and how you would like to see our instruction delivered in that situation.
To make a safe return possible, many aspects of our days will need to conform to present guidelines and our task force will be reviewing how to operate a normal school day in this new COVID-19 world. This will include examining things such as libraries, the cafeteria, recess, and classroom transitions from one period or course to the next. Our commitment to regular and thorough disinfecting, that we began in February of this year, will continue this school year, and will be enhanced. We will disinfect our rooms throughout the day, and at the end of every school day. Busses will be disinfected after each route. To limit exposure to our students, visitors and volunteers will not enter the buildings as they have before. We will ask that students and parents perform daily self-assessments to ensure students do not show symptoms of being sick, or have a fever. Staff will also perform these assessments. In addition, all students will have temperatures taken prior to entering the building, and protocols will be put in place for students who register a fever at school.
It has become apparent that on-line learning will continue to be necessary for some students all the time, and all students some of the time. In response to this, the district is pursuing a "one-to-one" learning device policy for all students in grades 6-12. This will allow students to carry their Chromebooks to and from school and access learning materials both at home and school. The rest of the district's laptops will be sent to grades K-5 to allow each student access to one while at school. If it becomes necessary to send a device home to a K-5 student during a period of on-line learning, quarantine, or other reason, we will have that ability. Staff will be trained on using on-line instruction to guide and supplement learning while in the face-to-face instruction model, so that there is a smoother and more productive transition to an on-line model when it is necessary. Through CARES Act dollars, Richland County will be able to provide a limited number of hotspots to districts to ensure every student has access to the internet for the 2020-2021 school year. We anticipate having those hotspots by the time school starts.
Without question, this school year will look like no other. We understand that everyone has personal and/or political views regarding the pandemic. Our goal for the year is simple: to educate our students to the best of our ability and to work to keep students and their families safe, as well as the staff that serves them. As educators we are essential workers, and we want to educate the students of our school community. For any students who cannot attend in person, remote learning options will be available and we will be committed to delivering strong instruction using this method, as well. Please know that Lexington Local Schools appreciates its community, parents and students. Your dedication to assisting us educate during this time was evident this past spring, and we know that together, as parents, staff, and community, we can continue to provide a great education for our students regardless of circumstance. Please stay tuned for updates regarding the school year, as well as another short survey regarding our reopening plans. Stay well and thank you for your continued support of Lexington Schools.
Sincerely,
Jeremy Secrist
Job Postings
Substitute Nurses
Substitute nurses needed for 2020-2021 school year. RN or LPN with pediatric experience helpful. Send a resume or contact Paula Smith RN, District Nurse at This email address is being protected from spambots. You need JavaScript enabled to view it.
Long-term Sub - Teaching Science and Social Studies - August 21 - November 30
Must hold a valid Ohio teaching certificate/license in appropriate area.
Must successfully complete all pre-employment requirements.
To apply: E-mail a completed certified employment application (can be found on website: http://www.lexington.k12.oh.us/images/District/certifiedemploymentapplication.pdf) with a letter of interest, current resume and a copy of certification/license to: Eastern Elementary Principal Michael Grist (This email address is being protected from spambots. You need JavaScript enabled to view it.)
Substitute Custodians
Lexington Local Schools has a need for Substitute Custodians. Custodian hours - Varied shifts, 8 hours per day. Must demonstrate aptitude and competence for assigned responsibilities. Complete classified application form found on website: www.lexington.k12.oh.us Send application to Jeremy Secrist, Assistant Superintendent 103 Clever Lane Lexington, OH 44904 or e-mail completed application to This email address is being protected from spambots. You need JavaScript enabled to view it.
Science Camp Canceled
Dear Lexington Students and Parents,
We are sorry to announce that Science Camp for this August has been canceled.
First Day of School Changed to Tuesday, Sept. 8, 2020
During our June 2020 Board of Education meeting, our Board of Education voted unanimously to change the first day of school for the 20-21 school year from Tuesday, August 25, 2020 to Tuesday, September 8, 2020.
We made that recommendation to the Board to give us the 10 days prior to September 8 (August 24-September 4) to provide time for training/professional development and additional preparation for the start of the school year. We do not yet know what the start of the school year will look like. But, we want/need to be as well prepared and as comfortable as possible incorporating the instructional software we plan to use for our curriculum into our face to face and/or online instruction. Using instructional software like Edgenutiy for our 6-12 curriculum and i-Ready, myON, Story Works and Gizmos, for examples, for grades K-5 will provide us with curricular continuity, consistency and rigor whether our instruction is face to face or online. How our teachers effectively integrate themselves, their teaching styles and the meaningful ways they enhance what they're teaching with additional materials/activities into the instructional software is vital. The 10 days prior to the start of school will give us the opportunity to have the discussions, training and preparation time to be comfortable doing that and be ready for the start
of the school year regardless of how it looks.
Moving the first day of school date will not impact any of the other dates throughout the rest of the 20-21 school calendar. Given the uniqueness of this coming school year, we can use the first 10 days for training and preparation because our total number of instructional hours is significantly above the State minimum number of hours required.
As soon as we have any information about the start of the school year, we will share that with everyone. We are waiting to hear what guidelines, recommendations and/or directives we receive from the Governor.
Thank you for your continued support of our school district and the children we serve.
2020-2021 District Calendar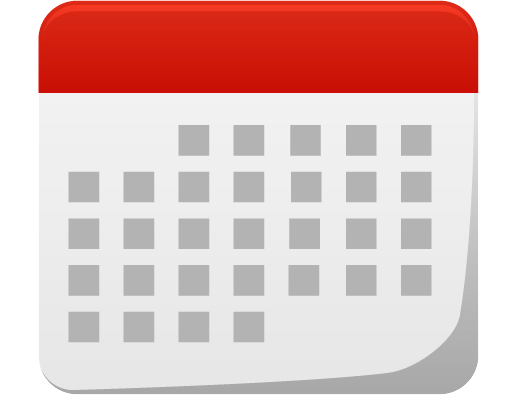 2020-2021 Board Approved Calendar
THANK YOU!
THANK YOU!
Our most sincere THANK YOU to our school district community for their support!
The support of our staff, our parents and our community is unmatched.
The passing of our new facilities bond issue is a huge win for the students and families our district will serve for generations to come, the teachers and support staff who will be serving those students and families for generations to come and our community, as a whole.
We have so much for which to be thankful!
We are...
…Big Lex!
'Historic': Lexington Schools Sell All $56M in Bonds in One Day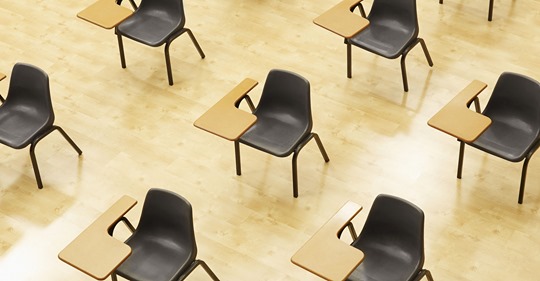 https://www.mansfieldnewsjournal.com/story/news/2019/06/26/lexington-school-district-residents-pay-millions-dollars-less-bond-issue/1572881001/

Being able to sell the bonds to generate our local share (47%) of our new facilities project on June 26, 2019 in less than 90 minutes AND reduce our interest rate from 5.25% to 3.01% AND reduce the length of our district's "mortgage" from 37 years to 30 years AND reduce the average millage rate over those 30 years from 8.6 to 5.53 AND in doing all that save the residents of our school district nearly $28 million dollars in interest over the 30 years was quite a day!
WE have so much for which to be thankful! We are blessed with great kids, great families, a great staff and a great/tremendously supportive community! I cannot imagine a school district/community more deserving of the way this bond sale went than ours! - MZ
Reminder of the Laws on Stopping for School Buses
Best advice is if you approach, from either direction, a school bus stopped on or along the road, for any reason, with or without its lights flashing STOP.
We must all do our part of keep our precious children safe on their way to and from school each day. No one should be in such a hurry to jeopardize children's safety.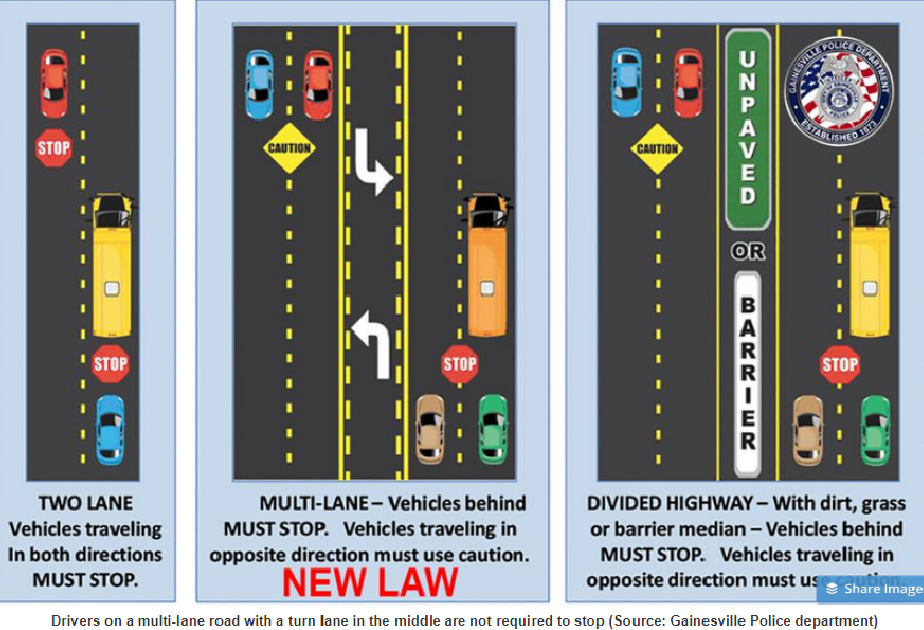 New Text and Email Alert Service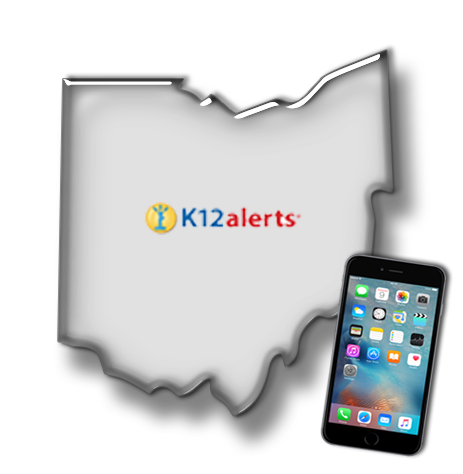 Lexington Schools has updated to a new text and email alert service. The K12Alerts Portal link to sign up/make changes can be found under "Parents & Students" and clicking on "Text and Email Alerts" or by clicking here. If you were previously signed up for district-wide messages, you will still receive those alerts as usual. If you only wish to receive district-wide alerts, you do not need to do anything. If you wish to receive individual school specific alerts as well, those will need to be signed up for again. For existing users, enter your phone number or email address as the username and a password of changeme by default. After signing in, you can change your contact information as well as change the password to one of your choice. Click the "Click here to continue" button at the bottom of the contact information page and select the schools you wish to receive alerts from on the following page. Click "Add" and then "Click to continue" to confirm your selections.
Text and Email Messaging can be used for a variety of reasons such as:
Snow day notifications, school closings or delays
Emergency alerts (school lockdowns)
Alerting parents for delayed school buses
Alerting parents for local dangers
Mission Statement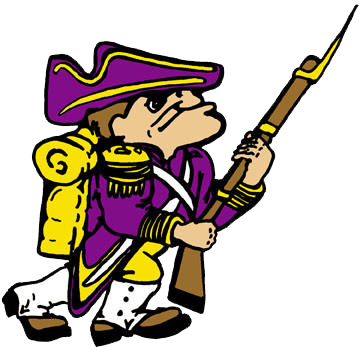 "The Lexington Local Schools, through a partnership

with our children's families and our community, will provide the BEST possible curricular and co-curricular opportunities to challenge all students to reach their highest potential, to enjoy learning and to make positive contributions within their homes and communities."