Grade Card Update
Grade Card Update
Grade cards for students in grades 1 through 3 will be available through Parent Access for the third nine week grading period starting at noon on Friday, April 3rd. A detailed step by step guide to how to access the grade card in Parent Access will be available here.
Grade cards for kindergarten students will be mailed home on Friday.
If you do not have computer/internet access, please contact your building principal or your child's teacher to request a paper copy to be mailed to you.
If you have not activated your Parent Access account and no longer have the information to do so, please contact Vickie Stima at This email address is being protected from spambots. You need JavaScript enabled to view it.
If you have forgotten your password, please follow the directions on the Parent Access log-in page to reset your password.
---

Click Here for the March Newsletter
Dear Western Community and Family,
On behalf of the Lexington Family & Community, it is truly my pleasure to extend a warm and heartfelt welcome to you as we begin the new school year at Western Elementary School. August and September are the times of year to reconnect with old friends and welcome new friends. We at Western are very pleased to welcome everyone to this school year! To those students and parents who are new to Western we extend an especially warm welcome and best wishes for an exciting and productive year in your new school. We hope that you will quickly feel at home and become involved in the activities of our school through the PTO and your child's classroom program.
In Service to Children,
Genelle Eggerton
2020-2021 Kindergarten Registration
Lexington Local Schools will hold kindergarten registration on Thursday, March 5th from 9:30 a.m. - 3:00 p.m. and 4:30 p.m. - 7:00 p.m. and Thursday, March 12th from 4:30 p.m. - 7:00 p.m. at Central and Western Elementary. Your child must be 5 years old on or before August 1, 2020 to be eligible for kindergarten. The following documentation is needed for kindergarten registration:
1. Child's original birth certificate
2. Child's social security card
3. Child's immunization record
4. Custody papers (single, adoptive, foster family or name change)
5. Proof of residence (current rental/purchase/lease agreement or
utility bill)
6. Your driver's license
Parents will sign up for a kindergarten screening date & time during registration.
Fundations - Wilson Language Training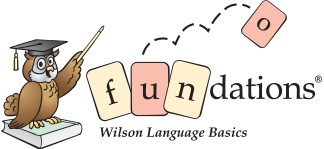 Students in grades K-2 use the Wilson Fundations program on a daily basis. Fundations provides research-based materials and strategies essential to a comprehensive reading, spelling, and handwriting program. Fundations is a recognized leader in multisensory, structured language programs. Fundations makes learning to read fun while laying the groundwork for life-long literacy. Students in grades K-2 receive a systematic program in critical foundational skills, emphasizing:
Phonemic awareness
Phonics/word study
High frequency word study
Reading fluency
Vocabulary
Comprehension strategies
Handwriting
Spelling
Click Here for Kindergarten Units
For more information and resources, visit
https://www.wilsonlanguage.com/programs/fundations/

Growth Mindset
Our focus this year within our Western community is a Growth Mindset. Each saying will be a focus throughout the school year.
Click Below for More Information about our Growth Mindset and The Lex Way
"The Lex Way...Responsible, Respectful, Ready to Learn"
Military Family Links
Western Library Links