Student Entrance Map/Parking
• Bus drop off and pickup will be located at the Championship Drive parking lot (by the soccer field admission gate).
• Junior High and High School parent pickup and drop-off will be the new Junior High entrance off State Route 546. This is the only parent pickup and drop-off zone while our High School parking lot is under construction, and will be the pickup and drop-off zone before, during, and after school for all 7-12 students. Please be aware the first three months of school this drop-off line could be long and possibly congested, so we highly encourage all 7-12 students to take advantage of riding the school bus while our High School parking lot is under construction.
• High School drivers will park in the old student lot across Clever Lane. Students will walk around the fieldhouse and enter the new building on the side closest to the football field. Staff members will be monitoring this route and the entrance will be marked.
• Visitor parking for the JH/HS and Board of Education office will be off Championship Drive on the right side of the lot (opposite of the soccer gate) in the yellow visitor parking spaces.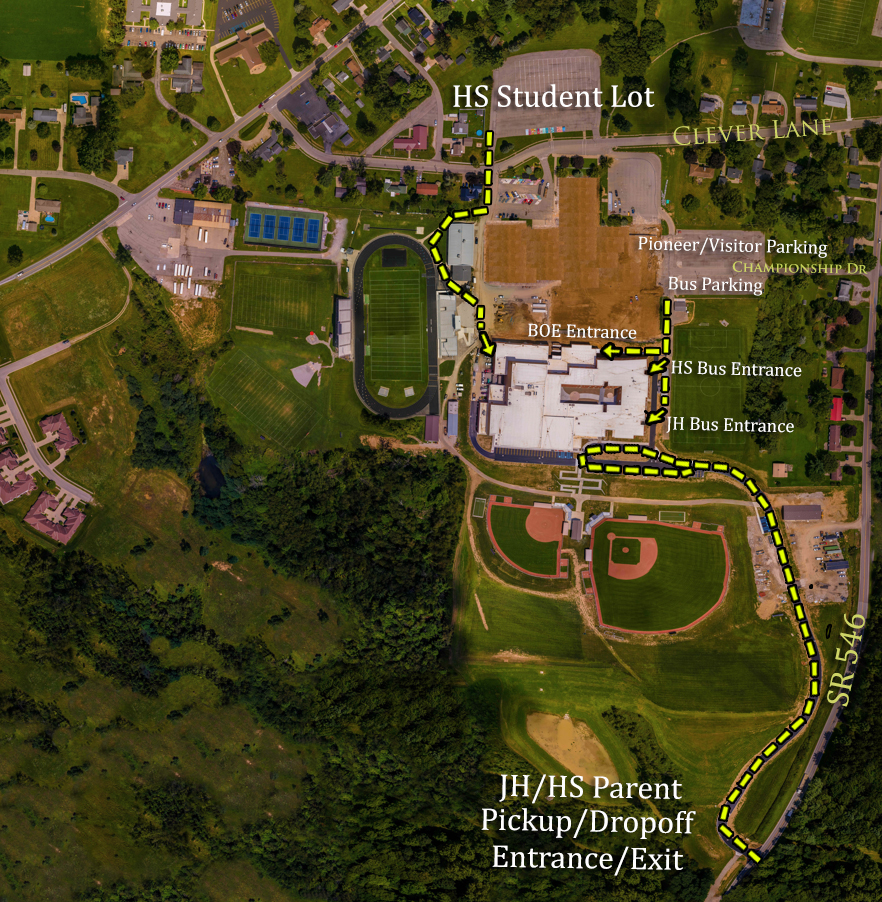 Job Postings
Current Job Postings
Certified Employment Application Form


Classified Employment Application Form


Long Term Substitute - High School English Teacher
- Position for the 2022-23 school year
- Must hold a valid Ohio teaching certificate/license in appropriate area
- Must successfully pass a BCI/FBI background check
To apply: E-mail a completed certified employment application, found on Lexington's website (www.lexington.k12.oh.us) with a letter of interest, current resume and a copy of certification/license to: High School Principal, Jamie Masi: This email address is being protected from spambots. You need JavaScript enabled to view it.

Head Varsity Baseball Coach
Lexington High School is looking for a Head Varsity Baseball Coach. Interested applicants should send a cover letter, resume, and list of references to athletic director Jeff Eichorn, at eichorn.jeff@lexington.k12.oh.us Resumes will be accepted until the position is filled.
1:1 Aide Positions

Lexington Local Schools is hiring several 1:1 aide positions throughout the district for the 2022-23 school year. Interested candidates should fill out a classified application at (www.lexington.k12.oh.us) and send to Kevin Young, Assistant Superintendent via email: This email address is being protected from spambots. You need JavaScript enabled to view it. or contact the board office at 419-884-1111
Substitute Bus Driver
Lexington Local Schools is still in need of substitute bus drivers. We will do all the training at the bus garage. Please call the bus garage at 419-884-2349 for an application and more information.

Substitutes
Lexington Local Schools is looking for substitute teachers, nurses, aides, custodians, food service, and bus drivers. Please contact the board office if you are interested (419-884-2132).
**Please click on the following link for qualification information for those interested in substitute teaching: Substitute Teaching Information**
2022-2023 Board Approved Calendar
Lexington Junior High & High School Virtual Tours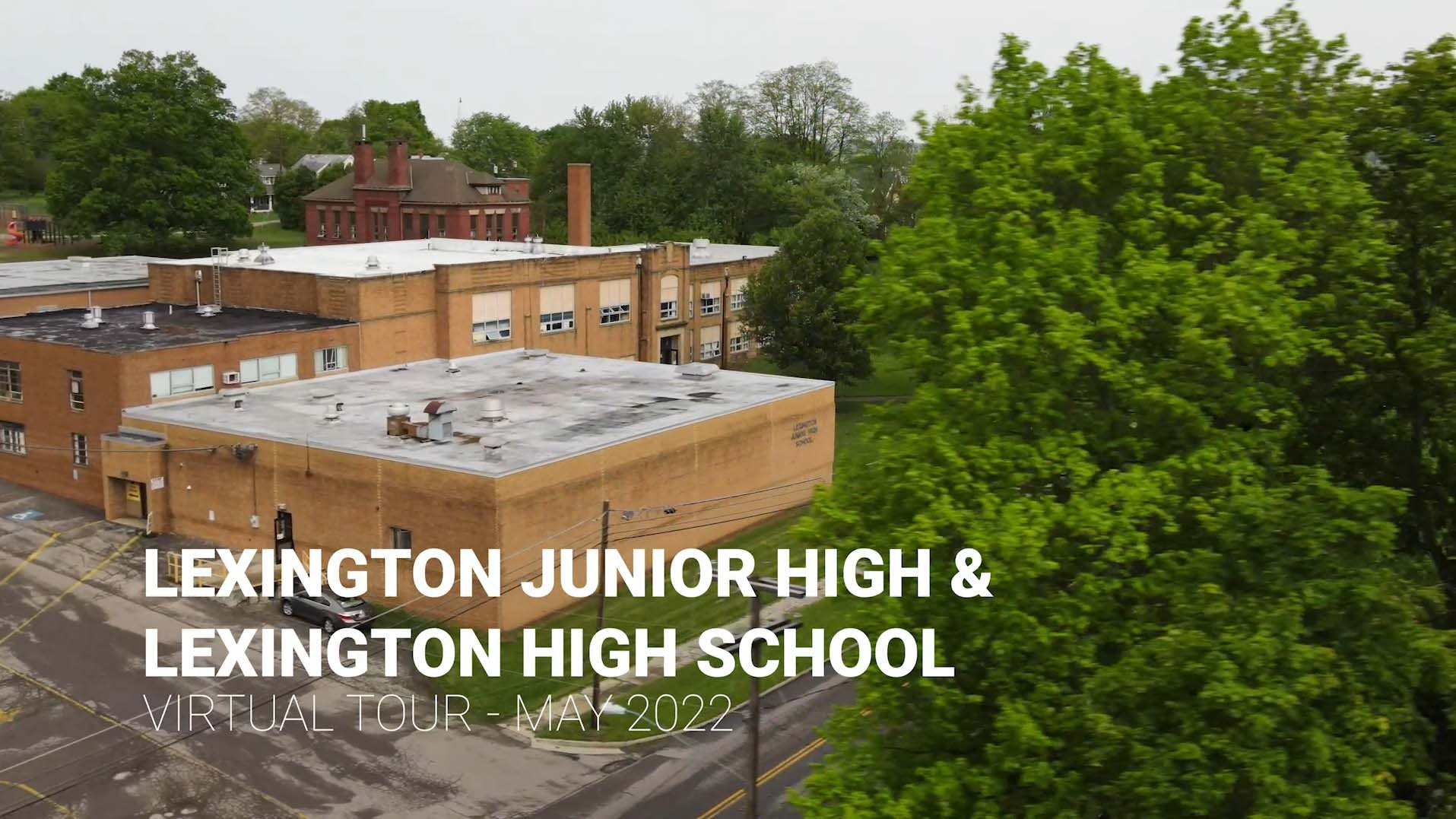 Click/Tap on the picture above to view the fly-through drone footage of the old Junior High and High School buildings.
Lexington High School Lip Dub 2022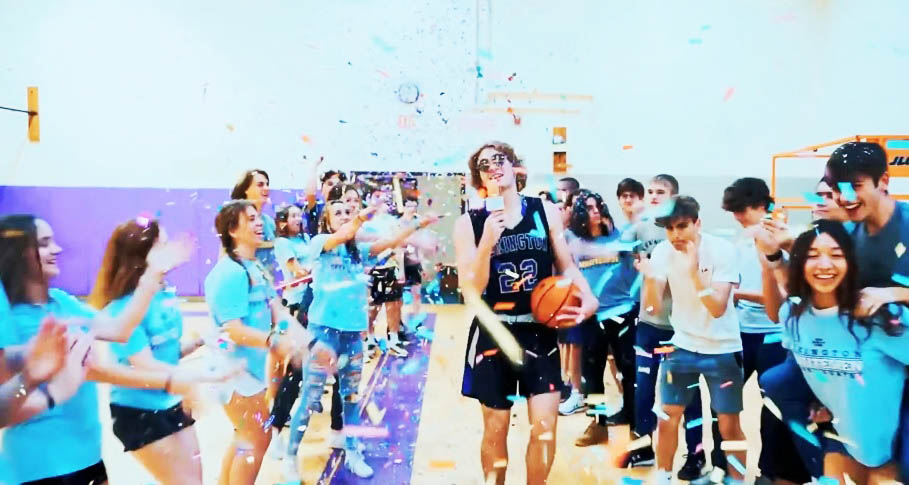 Click Here to enjoy a fly-through Lip Dub of Lexington High School as students and staff have one last hoorah in the old building! Directed by Mrs. Giefer, Music by Thomas S. and Videography and Edits by Diego Films.
FinalForms (Online Forms/Registration)
Lexington Schools is transitioning to FinalForms for online forms (emergency,medical,etc.) instead of the paper packet that is typically sent home at the start of the school year.
To register a new student, please click on the following link: Lexington FinalForms
If your student is already attending Lexington and you have not received an email confirmation from FinalForms, please call your student's building so the secretaries can update your email address in the FinalForms system. Once your email address has been entered, you will receive a confirmation email from FinalForms to create an account.

Reminder of the Laws on Stopping for School Buses
Best advice is if you approach, from either direction, a school bus stopped on or along the road, for any reason, with or without its lights flashing STOP.
We must all do our part of keep our precious children safe on their way to and from school each day. No one should be in such a hurry to jeopardize children's safety.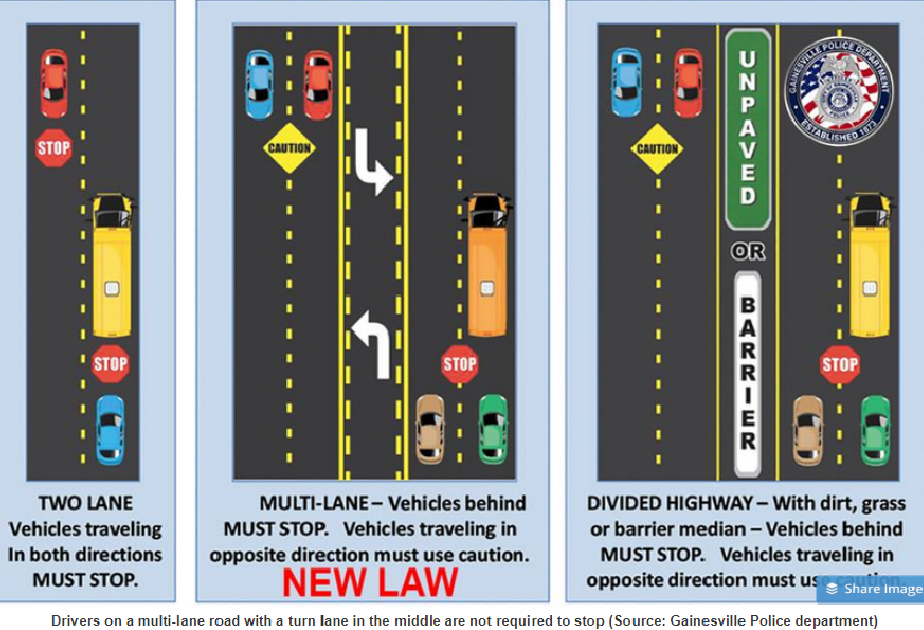 Mission Statement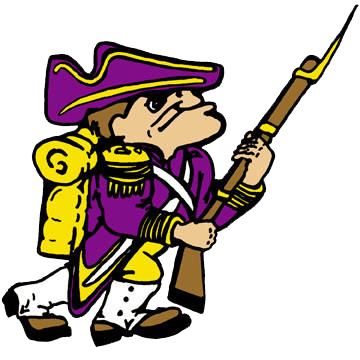 "The Lexington Local Schools, through a partnership with our children's families and our community, will provide the BEST possible curricular and co-curricular opportunities to challenge all students to reach their highest potential, to enjoy learning and to make positive contributions within their homes and communities."