High School Graduation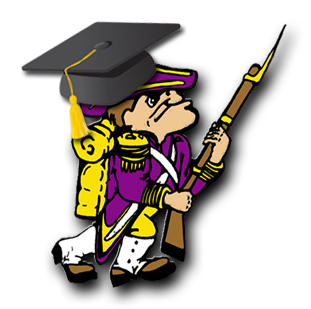 Graduation will be held at 7:30 pm on Saturday, May 21st in the high school stadium. If the weather does not cooperate, we will postpone the ceremony until the following day, Sunday, May 22nd at 7:30 pm. If weather is still an issue, then we will be forced to move the ceremony indoors to the new gym.
* Please note that the ceremony was originally scheduled for 7:00 pm but has been pushed back to 7:30 pm. *
Current Building Tours
Lexington School Community,
As we continue to move forward toward the completion of our new 7-12 building project, we would like to invite you to tour the current high school and junior high one last time. Demolition for the existing high school is scheduled for the beginning of June, and the demolition of the existing junior high is scheduled for fall.

Both the high school and junior high will be open for tours after school ends for students and staff. Each building will host guests from 9:00 am – 12:00 pm, and again from 5:00 pm – 8:00 pm on Tuesday, May 24th, Wednesday, May 25th, Friday, May 27th, and Tuesday May 31st. Please note, the buildings will be closed to tours Thursday, May 26th due to the Regional Track Meet, and on Monday, May 30th in observance of Memorial Day.
The community is welcome to tour the halls and classrooms of both buildings at their own pace. However, staff and/or students may be available some days for brief guided tours, as well.
Thank you for your support of this building project, and for helping to shape the future of this great district.
Jeremy Secrist
Superintendent
Message from Mr. Masi
Dear Parents,
April 6, 2022
Parents of Graduating Seniors,
Congratulations on your child's upcoming graduation from Lexington High School! We are very proud of our graduating seniors and their many accomplishments. Below are the notes from our Senior Class meeting held on April 4, 2022. If you have any questions, please contact my office at (419) 884-1111.
Thank you!
Mr. Masi
Notes from the Senior Class Meeting on April 4, 2022
Class of 2022 Remind
Used for all communication from now until graduation

Send a text to: 81010

Text this message: @lex22

Prom / After Prom
Saturday, May 7th from 8-11 pm

Students must arrive by 9 pm to enter

Mid-Ohio Educational Conference Center (Across from Arlin Field on 4th Street)

Proper dress attire is required - formal wear

Get tickets the week of April 19th
○ Lexington students and Lexington graduates may attend with a free ticket
○ Guest tickets cost $10
○ Guest forms are required and due in office by May 6th
○ Guests must follow school rules and you are responsible for your guest
○ Guest permission forms can be picked up in the office


After Prom' is being organized by Mrs. McPeek and the OCC Student Leadership Team

Details will be shared once things are finalized

Senior Spirit Week
May 9th - May 13th

All themes and activities must be pre-approved by Mr. Eichorn the week before

Have fun but nothing inappropriate

Finish LHS in good standing!

Senior Cookout
Friday, May 13th, your last official day

In the senior parking lot

This will be chaperoned by the high school principals and Lex PD

Pick up all trash

Must be finished and heading to 1st period by 7:35 am
Senior Talent Show
Currently planned for Thursday, May 12th or Friday, May 13th during 7th period

Will be held in the auditorium

Sign-ups will be April 11th-28th in Miss Duryea's classroom
Auditions are April 22nd during 6th and 7th periods

See Miss Duryea with any questions
Senior Awards Night
Monday, May 16th at 7pm at High School

You will be given an invite to attend if you are receiving an award or scholarship
Seniors' Last Day
The last day of class for seniors will be Friday, May 13th
Seniors are required to attend graduation rehearsal on the morning of Monday, May 16th
Graduation Rehearsal
Graduation Practice / Rehearsal will be Monday, May 16th
Seniors will report to 1st period and be called down after attendance
This is a

requirement

in order to participate in the graduation ceremony

If you do not attend, you will not be permitted to participate in the graduation ceremony

Important information regarding graduation will be shared

We will actually practice walking through the ceremony

Remember, this is a 'ceremony' and not just about you
○ It's about you, your family, your classmates, and our tradition
Pranks will not be tolerated
Graduation Ceremony
The graduation ceremony will take place on Saturday, May 21st at 7pm in the Stadium

Obviously, this is weather dependent

If there is inclement weather, we will decide about postponing by 3pm on Saturday

If we postpone, the rain date will be on Sunday, May Sunday, May 22nd at 7pm in the Stadium

If it is raining on both days, then graduation will be moved to the new gym

Each student will be given 10 tickets
○ You only need the tickets if it is raining on both days and we are forced inside
If you or a guest needs accessibility to handicapped parking, contact Mrs. Rebillot
Class Speakers at Graduation
There will be two student speakers at graduation

Seniors will vote for one of the top five (5) students in their class. (Ranked by GPA)

Seniors will vote from a list of students with a weighted GPA of 3.75 or higher and with at least two varsity awards in athletics, music, or drama (or a combo equaling two or more)

Details about voting will be shared via Remind in the near future
Student Obligations / Fees
All students that have obligations must see Mrs. Eifrid or Mrs. Houston as soon as possible

Fees are posted on ProgressBook

Students will not receive their diplomas until all obligations are settled
Important Dates:
Thursday04/077:30 pmHigh School Musical - Wizard of Oz

Friday04/087:30 pmHigh School Musical - Wizard of Oz

Saturday04/097:30 pmHigh School Musical - Wizard of Oz

Sunday04/103:00 pmHigh School Musical - Wizard of Oz

Wednesday 04/133pm - 8pmNHS / Red Cross Blood Drive

Tuesday04/261:34 / 1:45Early Release

Thursday05/057:45- 8:30 am3.5 Breakfast

Thursday 05/057:30 pmSpring Concert - Orchestra

Friday05/067:45- 8:30 amPrincipal's Breakfast

Saturday05/078 pm - 11 pmProm, Mid-Ohio ESC

Saturday05/0711:30 - TBAAfter Prom (Details TBA)

Tuesday 05/107:30 pmSpring Concert - Band

Thursday 05/127:30 pmSpring Concert - Choir

Friday05/137:40 - 2:34Seniors' Last Day

Monday05/167:40 amSenior Breakfast / Rehearsal

Monday05/167 pmSenior Academic Awards

Saturday05/217 pmGraduation


Sunday05/227 pmRain Date for Graduation
On Monday, November 8th, we held an informational meeting for students and parents interested in the College Credit Plus Program. Many of you requested that we post the PowerPoint presentation, so we have added a link for you to access our notes from the meeting.
If you were unable to attend the meeting, feel free to review the notes. If you would like further clarification, please do not hesitate to contact Kristen McPeek in student services at 419-884-3454.
This program enables students in grades 7 - 12 to earn high school and college credits simultaneously by taking college courses from a college or university. The purpose of the CCP program is to promote rigorous academic pursuits and to provide a wide variety of options to college-bound students. Colleges and universities will admit students based on their college-readiness. Students who will enter grades 7- 12 and meet all the college entrance requirements are eligible to participate in the fall of 2022.
Here at Lexington, we offer students two ways to participate in the College Credit Plus program:
The first is for the student to attend classes on public or private college or university campuses. The college or universities where the course is taken will grant the college credit for the course. Classes may also be taken online depending on the college or university.
The second is for the student to take a 'dual enrollment' class offered at the high school campus (a list of our courses at LHS are enclosed).
If a student decides to take a college course for both college and high school graduation credit at a public college or university, there is no charge to the student for the costs of tuition, textbooks, materials, or fees for the first time a course is taken as long as the student earns a passing grade.
A 'Letter of Intent to Participate' must be completed and submitted to your child's counselor by Friday, April 1, 2022 along with a remediation free ACT score. The Intent to Participate letter can be found at https://forms.gle/JdL8PJuwchrqEea17. Additional information about the College Credit Plus program can be found at www.ohiohighered.org/ccp.
During the month of January, students will schedule classes for the 2022-2023 school year. We are proud to offer many options for you and your child to consider as we begin that process. We currently offer dual-enrollment courses through Ashland University and Bowling Green State University. This means that students can earn up to 36 college credits without having to leave our campus. The current classes offered at LHS are:
36 Credit Hour Pathway

WRIT 1110 (3 Credits)

Academic Writing

WRIT 1120 (3 Credits)

Research Writing

COM 101 (3 Credits)

Human Communication

MATH 208 (3 Credits)

Elementary Statistics

HIST 1250 (3 credits)

Early America

HIST 1260 (3 credits)

Modern America

PSYC101 (3 credits)

General Psychology

POLS 1100 (3 credits)

American Government

ART 1010 (3 credits)

Introduction to Art

BIOL 1080 (3 credits)

Life in the Sea

SPAN 2010 (3 credits)

Intermediate Spanish I

SPAN 2020 (3 credits)

Intermediate Spanish I
*CCP courses may be added or deleted each year due to enrollment, staffing or contracts with universities.
As you can see, we are committed to providing the best possible options for our students to advance in the college-credit plus program. By partnering with Bowling Green State University and Ashland University, we feel our students are prepared for college and those credits earned at LHS are transferable to any state school in Ohio and many out-of-state schools and private universities. By adding more course options at LHS, the necessity to drive out to the branch to take classes really does not exist anymore, unless they wish to take a course we currently do not offer.
In my professional opinion, we have caring and compassionate teachers that will provide extra support and guidance each day for your student's college and/or high school coursework. My hope is that the motivation for not taking college classes at LHS is valid, and not based on the freedom to leave early from school each day.
Finally, I ask that you have honest conversations with your son or daughter prior to the scheduling of classes in January and encourage them to stay home and enjoy their junior and senior year at LHS. High school is a once in a lifetime experience that all our students should value. Thank you and feel free to contact me at 419-884-1111 or This email address is being protected from spambots. You need JavaScript enabled to view it. if you have any further questions.
Sincerely,
Jamie Masi
Principal, Lexington High School
High School Testing Dates
Dear Parents,
This letter is to inform you of several important testing dates that are approaching.
On Tuesday, March 1st, Lexington High School will administer the ACT to all juniors at no cost to the student or our school district. Over the next few weeks, counselors, and test administrators from LHS will be in contact with all juniors to complete the registration process.
In April, we will begin administering the state required end-of-course exams. Below is our tentative schedule:
April 5th and 6th - ELA II (10th Grade English)
April 11th and 12th - Geometry
April 13th and 14th - Algebra I
April 20th and 21st - Biology
April 27th and 28th - American History
April 29th - American Government
It is important that students put forth their best effort on each exam. These tests will impact their ability to earn some graduation seals which are a requirement of all students in the class of 2023 and beyond. Additionally, all students will need to show competency in order to graduate. This can be done by earning a passing score on the Algebra I and English II tests.
If you have any questions or concerns regarding your child's participation in state testing, please feel free to call at 419-884-1111.
Sincerely,
Jamie Masi
Principal, LHS
High School Mission Statement
The Lexington Schools have a rich tradition of excellence in academics, arts, and athletics. Lexington High School, in continuing that tradition, is committed to preparing students for a successful future. The mission of Lexington High School is to provide educational opportunities that will best develop life-long learners, independent thinkers, and effective communicators. These opportunities will help Lexington students achieve future excellence in all their endeavors.


High School Clubs
Student Newspaper