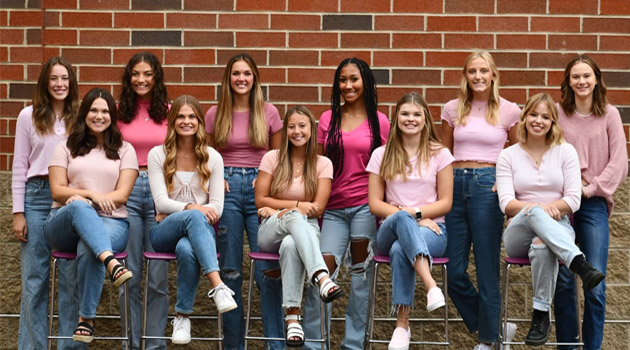 Lexington High School is pleased to announce the 2022 Homecoming Top 10. These ladies were voted on by their senior class members to represent the Class of 2023. In an event that hasn't happened in recent history, there was a tie, so we actually have 11 ladies. Next, the entire student body will vote for the top 5 to give us our Homecoming Court. Congratulations to these 11 ladies!
Back row: Ava N., Josalynn P., Lily W., Nevaeh F., Natalie Q., Madalyn H.
Front row: Chloe D., Madelyn H., Kenley M., Hannah W., Jocelynn H.