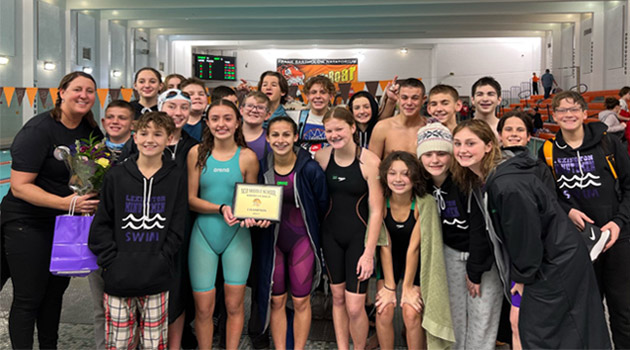 The Lexington Junior High swim team concluded their season this past weekend at the North Central Ohio Middle School Championship Meet on Saturday, December 11th at Malabar Middle in Mansfield. The Lex team easily outpaced the other 8 teams in the pool to collect its second consecutive team title over its rival, Col. Crawford. Lex Jr High was lead once again by Kayla C. and Cooper W., who each won four events. Owen G. contributed three wins, while Drew H., Brailey S., and Robbie T. all added a win to the Jr High's haul.

Lexington Jr High swimmer, Gage D., lead the team with 4 personal bests smashing his previous bests each time he swam. In fact, each team member had at least one personal best, whether it was in an individual event or a relay split.

The team's victory was the culmination of weeks of training and hard work. Congratulations on a great year, and it's great to be a Lexington Minuteman!