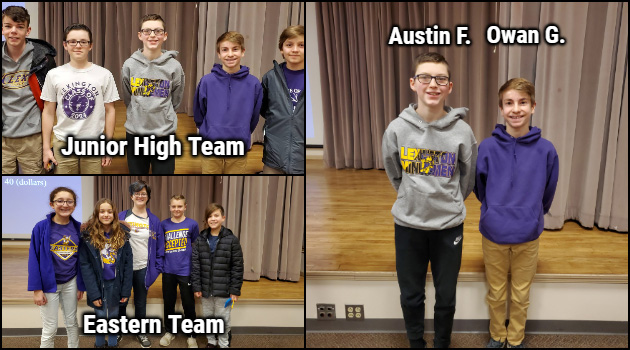 The Junior High and Eastern Mathcounts teams competed in the Regional Mathcounts competition at Ashland University. Teams from all over the Akron and Canton Regions competed. Our Junior High team took 2nd place at regionals! The team consisted of Noah E., Drayton B., Owan G, and Jacob H. In addition, Austin F. and Owan G placed in the top 8 for individuals in the region.
The Eastern team of Alex T., Iris P., Sophie B., Jesse H., and individual competitors Kaya T. and Owen G. (not pictured) did very well in the competition and was the only all 6th grade team in the competition.
CONGRATULATIONS Mathcounts teams!