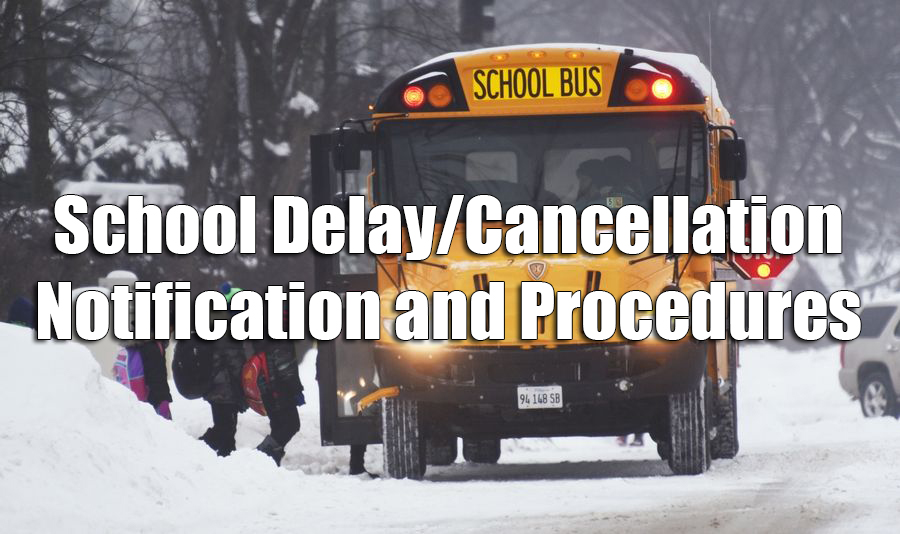 Please be reminded that the quickest way to receive information regarding a delay or cancellation is to register for the Lexington Schools' Alert system, for which there is a link on the Lexington main webpage or register for the WMFD Alert system by following the links on the WMFD website.
Our regular routine is day custodians and maintenance personnel begin work at 6:00am. Our bus drivers begin arriving around 6:00am also. The first buses leave the Transportation Department at 6:15am.
When we have inclement weather overnight, in the early morning or being forecast for early morning, Robin Boggs, our Transportation Supervisor; Jeremy Secrist, Asst. Superintendent and I will drive various areas within our district to assess the road conditions. Often the roads which cause us the most concerns are the back/side roads and areas that historically are not plowed/treated early in the morning.
Our first decision regarding cancellation or delay needs to be made by 6:00am, at the latest. Robin, Jeremy and I will be in communication regarding the road conditions from 5:15am until the decision is made. We want to make the decision to delay or cancel as early as is possible (between 5:30-5:45 is our goal).
If we decide on a two hour delay, we will need to determine if we will continue on the delay or cancel by 8:00am, at the latest. Robin, Jeremy and I will be driving our areas of the district again, prior to discussing the conditions at 7:15am until we decide what we need to do (between 7:30-7:45 is our goal).
When we make a decision to delay or cancel, we will send a text alert, notify the area media and post the decision on our website and Facebook page.
Our decisions are made based on the road conditions in our district. The safety of everyone coming to our buildings (students riding our buses, students/staff driving to school and parents bringing children to school) is our only priority.
Mike Ziegelhofer